The First Yacht by Lamborghini Will Be Ready in Early 2021
It's called 'Tecnomar for Lamborghini 63' and is inspired by the Lamborghini Sián Fkp 37
A few weeks after unveiling the new Huracán EVO RWD Spyder, Lamborghini announced the collaboration with The Italian Sea Group for the production of a new super-yacht: Technomar for Lamborghini 63.
Inspired by the Lamborghini Sián Fkp 37, the yacht is a limited edition developed by the Tecnomar group with the contribution of the Lamborghini Style Center. The name celebrates the founding year of Lamborghini, the company founded in 1963 in Sant'Agata Bolognese, Bologna by Ferruccio Lamborghini that has become the world leader in the production and sale of luxury cars and supercars. The price has not yet been revealed, but some say that it should be around 3 million euros. The first model would be ready in early 2021.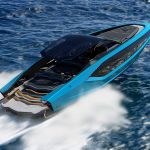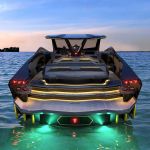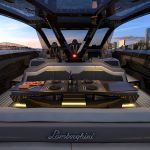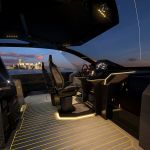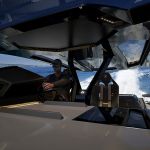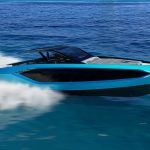 The yacht's design is inspired by Lamborghini's luxury supercars. The hull and the superstructure reproduce in a contemporary key the historical lines of two cars that made the history of Lamborghini in the Sixties and Seventies, the Miura and the Countach designed by Marcello Gandini, while the roof is inspired by the roadster models. The design of Lamborghini, which is recognizable by its hexagonal shapes and clean lines, is evident also in other details such as the use of the Y-shaped bow lights, a tribute to the Terzo Millennio concept car. The cockpit also resembles the one of a road car, complete with sports seats and rudder/steering wheel, while the "start & stop" button that starts the engine on the yacht it is the same that starts the engine of the Lamborghini cars.
This yacht best represents what it means for us to create a quality partnership: the essence of all our collaboration consists in transferring our style and our experience to worlds that, despite their diversity, have with our traits in common so that they can be interpreted to add value," said Katia Bassi, Chief Marketing and Communication Officer of Automobili Lamborghini; "If I had had to imagine a Lamborghini on the water, this motor yacht would have been my vision. I am therefore happy to celebrate this success today.
Just like its road counterparts, the yacht will put power first: Lamborghini equipped it with two MAN V12-2000 HP engines, allowing a maximum speed of 60 knots (69 MPH). In this way, with its 63 feet in length and a maximum weight of 24 tons, the yacht will be the fastest ultralight boat in the Tecnomar fleet of The Italian Sea Group, and will be capable of meeting both the needs of collectors and true boating enthusiasts who want to experience the sea.