A new Supreme's legit fake popped out in Germany
In the city of Kiel, Supreme Italfigo just opened a physical store
The legit fake saga related to Supreme is not going to stop anytime soon, it is actually growing even more. After the escalation at the end of 2018 that brought Supreme Italia to open its first two physical stores in China causing the strong reaction by Supreme NY and James Jebbia, today it seems that another fake brand is copying the iconic boxlogo designed in New York in 1994. The Supreme legit fake is a complex and sad phenomenon that highlights how the copyright laws fail at protecting the intellectual property of brands.
The latest news arrives from Germany: today a user of the Facebook group Sup Talk EU/UK has posted a pic of a Supreme store in Kiel, a small city in the northern part of the country. On the sign of the store appears the SUPREME boxlogo - written in the same font used by Supreme NY - along with the writing ITALFIGO. The store allegedly opened its doors two weeks ago in the centre of the city.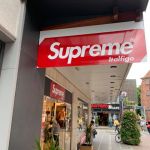 Supreme NY has an active trademark in Germany, which is why the closure of this newly opened store should be easy, but we've seen with our eyes how hard it is from a legal point of view. The most upsetting thing is that SUPREME ITALFIGO has even a website and an Instagram page, where the word ITALFIGO is replaced by the word GRIP. The website announces the arrival of a collection made of 400 pieces both for men and for women (not available yet) and store openings in Germany, Ireland, Spain, United Kingdom, France and Switzerland.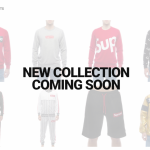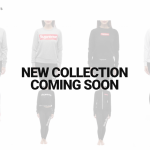 Funnily enough Italy is missing in this list of countries, but the reason is clear: the SUPREME ITALFIGO company declares as its registered office Bozen, Switzerland, but the man behind the company seems to be Leonardo Di Pinto, an entrepreneur coming from Bisceglie, Puglia, the same city where the much more famous Supreme Italia was born.
This is the About Us section of the website, where of course there's no mention neither of Supreme NY nor of the founder James Jebbia
THE BRAND SUPREME ITALFIGO WAS CREATED FROM AN IDEA HELD BY TWO YOUNG ENTREPRENEURS WHO WERE CONNECTED BY THE SAME PASSION "FASHION". WE AIM OUR BRAND AT A YOUNG, FASHIONABLE AUDIENCE WHO FOLLOW THE INCREASINGLY SOCIABLE TRENDS. SUPREME ITALFIGO FOLLOWS THE GERMAN/EUROPEAN ART OF STREETWEAR FASHION WITH A VERY DISTINCTIVE ITALIAN STYLE

THE NAME "SUPREME" ENDEAVORS TO ABOVE ALL EMPHASIZE THE QUALITY AND PRODUCTION OF OUR BRAND WHICH WAS CONCEIVED AND DESIGNED BY PROMISING ITALIAN FASHION DESIGNERS. THE FANCIFUL WORD "ITALFIGO" WAS ALSO CREATED FROM THE SAME CONCEPT.
Keep following nss magazine for all the future updates on the Supreme legal fake phenomenon.