Happy birthday, Lana Del Rey!
All the elements that made Lizzy Grant, Lana
Elizabeth Woolridge Grant aka Lana Del Rey celebrates her birthday today.
The girl was born June 21, 1985 in Lake Placid, one that 14 years is already an alcoholic and is sent to a boarding school in Connecticut, at 18 leaves school and goes to NY, ending shortly after to live in New Jersey in a trailer park, she has made her way.
She built her fate on the ashes of his failures, burying Lizzy Grant to become a contemporary diva with retro style.
nss wishes Lana a happy birthday!
From Lizzy Grant to Lana Del Rey
You can watch a video on Internet dated on June 8, 2009, in which a young blond girl in jeans and green tees sings at a New York musical event called The Variety Box. The timid singer is called Lizzy Grant. You understand that she has talent, but she misses something, a twist that makes her stand out from the mass of endowed musicians who are performing trying to get to success.
Lizzy does not make it and her album is lost in oblivion.
A few years later comes a new video that accompanies a song called Video Games sung by a certain Lana Del Rey, a seductive singer of 25 years with flowers in her hair, pink lips, and eyeliner. It is an about four and a half minutes ballad fragmented by amateur footage shot at the Chateau Marmont in a style reminiscent of a DIY version of Lynch, who won a track, so much to be heard and seen over 38 million times.
Born to Die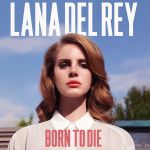 A provocative title, a fascinating image, disillusioned texts that speak of love and death, of loss.
They are the ingredients that, together with authentic talent, transform Born to Die into a success. It's Lizzy Grant turning point.
And never mind the criticism that comes with it, the voices that accuse del Rey of building her career around a table thanks to some managers sent by billionaire dad or that the blame for the alleged surgeries and artificial image.
Lana is not a meteor destined to disappear after a one hit wonder, the beauty of the songs that he sings is real: Video Games, Born to Die, Off To The Races or Summertime Sadnessî are lost wonderfully between intriguing drives trip-hop and poetry of existential depth, between sensuality and decadence, pure example of "Hollywood sadcore" aka a mix of aesthetic aura, glossy pop and confessional songwriting.
Del Rey's debut album evokes Nancy Sinatra, Bobbie Gentry, Peggy Lee, Dusty Springfield and is just the first of a series of hits to go through Ultraviolence, Honeymoon and the latest Lust for Life.
Cover Girl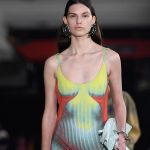 Billboard, V Magazine, Interview, Vogue, L'Officiel, up to Dazed & Confused.
Lana del Rey is a perfect cover girl.
Everything about her and that she does catalyze attention and Lanaís recognizable image conquers. Better is part of what has left her out of the shadow, consolidating her fortune.
Her fatal femme look between Marlene Dietrich, Judy Garland, and Jessica Rabbit, mixed with the way she is an obsolete songwriter, made of "voice, microphone, and cigarette" is a fundamental part of the languid and indolent charm that characterizes her.
The press knows this and that's why it loves her, woos her and chose her as the protagonist.