Woodshock: the trailer of Rodarte's designers first film
With the amazing Kirsten Dunst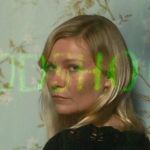 Kate and Laura Mulleavy, founders of the fashion house Rodarte, make their debut as movie director.
Their first film will be called "Woodshock", will be released in the movies on September 15 and will feature Kirsten Dunst, who has always been muse and friend of the two sisters.
The "Marie Antoinette" actress will play Theresa, "a young, tormented woman, out of control as a result of a profound loss, torn between her broken emotional state and the effects of alteration of reality caused by a powerful drug".
In the movie distributed in America by the A24 (specializing in horror), along with Dunst, who, in these days, will be presenting at the Cannes Film Festival Sofia Coppola's new work "The Beguiled", will also include Joe Cole and Pilou Asbaek.
Look at the dreamy and cryptic trailer of "Woodshock".