Dove gli occhi non arrivano - Interview with Rkomi
The Milanese artist is ready for the summer tour, which opens on June 8th at the Nameless Music Festival
Less than one week from today the seventh edition of the Nameless Music Festival will open, which inaugurates a great season of musical events throughout the peninsula. Among the over 60 artists who will perform on the 3 stages of Barzio (LC) there will also be Rkomi, by now a certainty in the Italian art scene and ready to go on the Rkomi summer tour, in which he will present Dove gli occhi non arrivano, joined by The Night and Generic Animal.
The album presented on March 22nd became Golden Album, as well as the singles Blu (Feat. Elisa) and Mon Cheri (Feat. Sfera Ebbasta), who showed us the musical evolution of Rkomi and the search for new melodies and harmony. If Io in Terra (Platinum Record) was a project that can be traced back to rap, the latter recorded between Italy and South Africa under the artistic direction of Charlie Charles is a certificate of talent and versatility by the Milanese artist.
Rkomi told us how important the trip to South Africa was for this album, in which he discovered a new musical vivacity and a range of new sounds even in collaborations with Ghali, Jovanotti, Carl Brave and Dardust. Before catching him live at the Nameless Music Festival and at the date at Tuborg Open Fest, we spoke with Rkomi to know more about his new adventure, his collaborations and his relationship with Milan.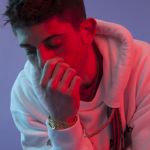 # 1 Nameless Festival will be the first date of the tour, what can we expect from your musical summer?
I knew Nameless for its fame but I'd never had the chance to go on stage until this year. It's a well-known festival and from here I want to show the great work I have done on vocality. Dove gli occhi non arrivano it's a different record and during the tour with me on stage there will be some members of what will be the orchestra that will accompany me during the winter tour. It's a kind of anticipation, even though I don't want to completely distort the way everyone knows me, I am not a singer so I wanted to leave nothing to chance.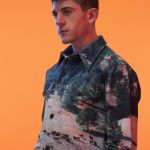 # 2 And from the Italian rap?
I think many artists are moving more and more towards the melody. USA and United Kingdom continue to be a reference point. At the moment I think that my work on sonority and acoustics represents a novelty in Italy and I'ma aware that the songs are even more accessible.
# 3 In Dove gli occhi non arrivano there are so many featuring, how was it to collaborate with artists who are also very different musically from you, like Elisa?
There are so many singers who make the same genre as Elisa or Jovanotti but for me, they have always pursued the new. Obviously I am honored, but even more, I am happy to have discovered an affinity on our idea of music, it was very formative. Collaborating leads to better performance, and therefore to grow as a 360° artist.
# 4 Has your trip to Africa influenced your album?
In South Africa, I saw people who approached music purely, spontaneously and without preconceptions, I realized that I was far away from them. I saw jam sessions where drummers, singers, guitarists from completely different bands mixed together and I definitely tried to put this alchemy certainly in the album.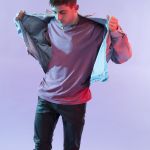 # 5 And instead of Milan what inspires you the most?
Certain things about Milan are only known when you can get out of the city, and until a few years ago I never had this chance. Milan is very small and in a few kilometers you can meet the popular suburbs and the most comfortable neighborhoods, this closeness also increases the dialogue between those who live these realities, so that there can be a very stimulating reciprocal exchange.