French Montana & Drake drop video for 'No Stylist'
Featuring A$AP Rocky, Luka Sabbat, Young Thug, Slick Rick and more
Drake and French Montana have joined forces again. A few weeks after the drop of their new single No Stylist, they have just released the official video. The very fashion industry inspired video sees the pair putting on a fashion show with a host of cameos from style influencers across the board, including A$AP Rocky, Luka Sabbat, Young Thug, Cam'ron, Slick Rick and others.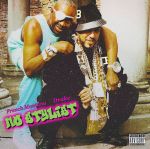 The song has already stirred up a bit of controversy due to a Drake lyrics:
"Keeping it G, I told her don't wear no 350s 'round me,"
clearly a jab at Kanye West, which is another round in the ongoing beef between mainly Drake and Pusha T who revealed the existence of Drake's child with
adult film actress
Sophie Brussaux to the whole world.
When it comes to the styles then, Drake takes it home with his fresh Fendi jacket, and Luka Sabbot keeps things crisp and clean in his all-black attire. A$AP Rocky's cameo is so short, all you see is his bling. French Montana tries a bit too hard combining full Versace prints with pink fur. Slick Rick looks like a diamond plated pimp pirate, while Young Thug goes all out wild with his jeans jacket, Balenciaga top, and yes, skirt combo, which all leads to the conclusion that perhaps they shouldn't have shot the video with 'no stylist'?
Check out the star studded video above and let us know if you agree?