What strategies should brands adopt to meet the expectations of Gen Z?
In a bleak landscape for the pockets of young buyers
Despite the fact that the younger generation is the most interested in environmental causes, the rising cost of living, as well as the rising prices of items, is pushing them to make choices far removed from their civic sense. On TikTok, the hashtag #dupe has garnered almost 4 billion views, demonstrating how young people are increasingly driven to search for trendy products but at a lower prices. A study by Untold Insights confirms this: the cost of living and skyrocketing inflation is having a negative effect on the quality of purchases of the younger generation, who often find themselves forced to spend their earnings on cheap, fast fashion, and fake items. In a bleak landscape for young buyers' pockets, choosing to buy a mid to high-end garment is a real investment, and in a plethora of brands, companies have to scramble for attention. It is at this juncture that issues such as sustainability and transparency become crucial, but what strategies should brands adopt in the marketplace to meet Gen Z's expectations?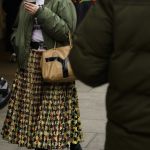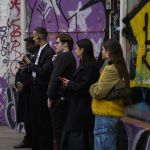 According to a recent Fevad study involving 12-15 year olds, e-commerce is common ground for Generation Z: 97% of them habitually make more than half of their purchases on the Internet (vs. 29.5% of the entire population). At the same time, data from market research consultancy Alter Agents confirms that 62% of respondents expressed a strong preference for brands that are committed to fair and sustainable labor policies. Brands are therefore stepping up their efforts by focusing on sustainability and transparency: figures recorded by Lectra's Retviews show that in 2022, more than 40% of collections in the European fashion market were considered sustainable (vs. 27% in 2021), and many retailers are developing more detailed information on production traceability, from the factory to point of sale, to meet online shoppers' demands. For example, TextileGenesis, a company recently acquired by Lectra, provides a SaaS platform that enables fashion brands and textile manufacturers interested in sustainability to provide a reliable, secure, and fully digital mapping of materials to ensure authenticity and provenance. But caring for the environment is not enough. 63% of respondents said they would be more likely to buy products from a brand that treats its employees well or promotes a healthy and inclusive work culture for its employees.
In addition, young consumers are more sensitive to the authenticity and honesty of the messages conveyed by brands. Generation Z, in particular, wants to see their values and motivations reflected in the messages conveyed by brands and to take a definite stance on social issues and social change that affect them. In this context, transparency and relevance of messages are essential to attract the attention and loyalty of young consumers. On the contrary, if a brand does not react quickly enough to controversies, or is accused of bullying its employees, young consumers' reactions can quickly turn negative. A mentality was shown in the controversy surrounding the Balenciaga brand a few months ago, which recorded a 9% drop in global sales. Transparency, social responsibility, and authenticity: these are the key factors to attract the attention and loyalty of today's young consumers.