France is going regulate influencers
Politicians want to recognise them legally and limit controversial adv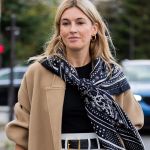 The French Minister of the Economy, Bruno Le Maire, has taken charge of a popular consultation to gather proposals on how to 'better regulate influencers'. Approximately 150,000 influencers operate in France and the topic is very hotly debated, so much so that the majority and opposition have announced that they will work together on a bill to regulate influencers. The measure will be presented in March and aims to legally recognise the practice. French law, in fact, does not include influencers among professions, which until now have had to follow rules originally designed for other occupations - falling under the generic artistic activity, like that of models.
Observers consider these laws unsuitable for the role of influencers; moreover, they have led to the emergence of a grey area in which controversial practices have spread. Many influencers are accused of not being transparent about their main source of income, sponsored content. The main problem is that many of them would not present advertisements as such, while others initiate collaborations on untrustworthy or ethically problematic products, such as slimming pills or online bettting services. According to a survey of 60 influencers from 2021, most of those surveyed committed various violations - such as not specifying that they received money for a campaign, or giving misleading information about a product. The same government agency in 2021 had fined Nabilla Benattia-Vergara, a French influencer with more than 8 million followers on Instagram, for 20,000 euros for an undisclosed advertisement on bitcoins. Because of such cases involving very famous French influencers in recent years, great controversy has erupted around the issue. Among the accusations is that of dropshipping, the practice whereby some companies sell products they do not really have in stock, buying them only when enough orders have been placed, with the risk of delayed shipments, out-of-stock products and and unexpected customs charges. Another one of the issues on which the government intends to intervene on concerns French influencers who live abroad - several are based in Dubai, for example - but earn money from sponsoring products sold in France.

The country has always been very careful in regulating Internet activities, and has an established history of preventive interventions and sanctions. The law to be presented in March should ensure the creation of the equivalent of a professional register, an official legal definition of who influencers are, and the establishment of a code of good conduct to be followed. The plan also includes a requirement to report retouched images and videos to the public, increased surveillance by the authorities, and a ban on promoting certain products. There will also be specific sanctions, and the government aims to make agreements with social networks to make it easier to report scams and misconduct. The majority also wants to recognise the profession of 'influencers' agent', which is difficult to fall into one of the three categories of agents that exist in France today - for sportspeople, models or artists. It is precisely around influencer agent Magali Berdah, head of Shauna Events, that the most relevant controversy has erupted. The rapper Booba started a campaign several months ago to publicly discredit Berdah and criticise influencer marketing, citing her as the ultimate expression of the phenomenon. He began to insult her indirectly on Twitter, posting many complaints on his profile about the quality and reliability of products sold by influencers managed by Berdah. The methods used by Booba were very aggressive, prompting thousands of her fans to participate in a hate campaign against Berdah. The issue was so discussed and commented on that eventually even the institutions were forced to take a stand and announce a new law on the matter.
In Italy, both from a tax and remuneration point of view, content creators are considered as non-ordinary professions. In the Country, there are more than 350,000 workers in the influencer marketing sector, and this industry saw more than 290 million euros in investments in 2022 alone. Their recognition would not only be formal, but would, for example, allow them to receive social security benefits in emergency situations, such as in the case of the pandemic, and make tax operations much less complex.