Our Favourite 5 Pieces From Kanye's Yeezy Season 3
Available today
Yeezy Season 3 is an amass of oversized silhouettes, earthy colourways and Kanye's influence.
The collection, which debuted at NYFW back in February, is available today and is likely to roll out to select retailers such as End Clothing and Selfridges in the coming weeks. What better way to celebrate the release of Yeezy Season 3 than picking out some of our favourite pieces from the collection?
#1 Unisex Crewneck Sweatshirt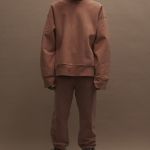 The boxy, oversized sweatshirts that we saw in Yeezy Season 1 are back in earthy tones. This is one of our favourite pieces from the collection due to the peach colour and the cut and structure of the sweatshirt. The sweatshirt will be available in a variety of washed-out colourways: red, peach, green and grey.
This sweatshirt will retail for $275, nearly half of what it retailed for in Season 1.
#2 Unisex Puffer Bomber
Bomber jackets are a staple in everyone's wardrobe for the Autumn/Winter season, which gives the Unisex Puffer Bomber a well-deserved spot on our list! Seeing as the jacket is unisex it will be interesting to see how those from both sexes put this piece into an outfit.
The jacket is expected to retail for $625 which seems like an awful lot of money for this piece, but it's no surprise given the prices for the collection.
#3 Women's Military Boot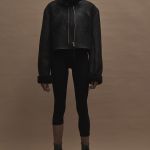 Given the success of Season 1's Yeezy 950 Boost and the surge in popularity of military-style boots, this is a no brainer. The Military Boot is the perfect item for the Autumn/Winter season and it's stylish, too! The boot will also be available in a beige colourway.
The Military Boot will retail for $645, which is not much cheaper considering Kanye stated that pieces would become more affordable. You can find
#4 Unisex Leather Trench Coat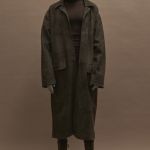 It isn't very often that trench coats made out of suede are released, so this is an awesome piece. We really like the Leather Trench Coat for its originality; it's not the kind of item that you see from high-fashion brands nowadays. The jacket has made the list due to its versatility, you can do so much with jackets and, often, they really compliment an outfit.
The Unisex Leather Trench Coat will retail for $1200 but is said to be well worth its price tag; it doesn't seem too steep if you consider the price of high-quality leather.
#5 Men's Workwear Pants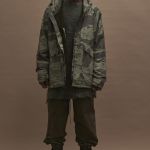 Workwear meets high-fashion, what's not to love? We've seen it from Vetements collaborating with Carhartt, so why not let Kanye have a go. We really like this item due to the way Kanye has fused cargo pants into a jogger-style-trouser, which adds to that military theme that is littered throughout the collection.
The Men's Workwear Pants will retail for $350.