Post Malone's unique "concert" style
Between simplicity and bloke core
Post Malone's world tour, If Y'all Weren't Here, I'd be Crying, is drawing to a close. After Taipei, Seoul, Tokyo and Hong Kong, it will in fact be the most important cities in Australia and New Zealand that will host the rock-pop-country-star, who has both surprised most with the lyrics of an extremely introspective album, which exposed an ever-vulnerable Posty, but definitely more open to accepting his own difficulties and known how to make his "concert" style great again. It is indeed noteworthy because usually Post Malone's "performance fits" are pretty minimal: plain T-shirt, distressed shorts or jeans with a regular fit, on his feet Vans Slip On or Converse All Star: Posty has his uniform, which only changes from time to time when there are special occasions.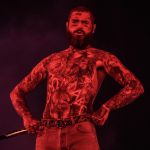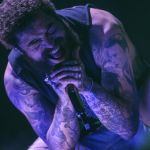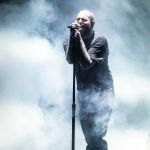 His stage appearances in recent days have given a boost to the already infamous blokecore phenomenon. In fact, Post wore the jerseys of the national soccer teams of Chile and Brazil during the Santiago appearance, on August 29, and during São Paulo's one, on September 2. A simple aesthetic choice received as a genuine message by the public of the countries, to such an extent that even the Brazilian, Neymar Jr. went into raptures, and decided to repost on his Instagram profile Post Malone's outfit. This is certainly not a singular event: only the most ardent fans will remember that Post Malone, on the occasion of one of the most disruptive and important moments of his career, had found an equally original way of thanking the country where he was going to perform for hospitality.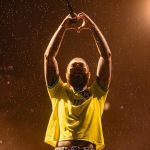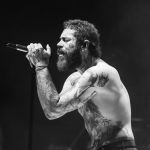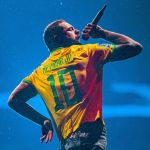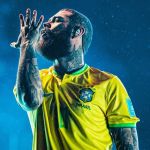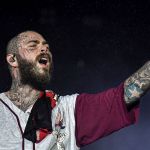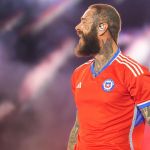 Let's jump back to 2018, more precisely to July 10 of that year. Post Malone, on the same day that Italy is shaken by the officiality of Cristiano Ronaldo's move from Real Madrid to Juventus, shows up onstage at the Ippodromo delle Capannelle, in Rome, for the Italian date of Beerbongs & Bentleys wearing a pair of black workpants characterized by two large patches. One on the right knee area, the other on the left one. That's the way the artist had decided to be recognized around the Belpaese. Simply by having patches sewn on that area of the pants, nothing more, a simple but very workable way, repeated of course on the stages of the remaining dates.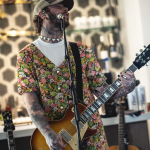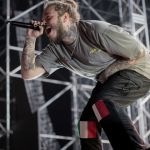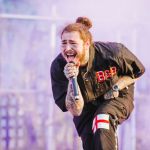 In support of this argument, there is, clearly, further evidence, such as when he himself was immortalized in an Atlanta United FC jersey again during the "Beerbongs & Bentleys" tour, or when during the livestream of his Nirvana Tribute Concert he wore a floral dress blatantly inspired by Kurt Cobain's iconic outfit. Talking about his style in general, it would be wrong to say that Post Malone is a personality far from fit eccentricity: how many times have we seen him in a cowboy-chic version between western suits and pointed boots in music clips and red carpets? For that matter, shall we talk about his all chains and grillz trapper aesthetic in the period straddling the release of Stoney? Or the cross-section of the less-than-sober habitué he delineated for us - years ago now - with the music video for Saint Tropez? Flexing for Malone is by no means a problem, but there are moments and moments.
The act of the concert is something that, in the case of his profession is often covered with an aura of sacredness, Malone feels the need to strip off - almost literally - the clothes he always wears and put on others, because it is often the latter that indicate to us how the artist decides to communicate with his audience: Post does not let stage outfits worthy of Hollywood choreography steal the show; he prefers soccer shirts and patches, as if to show absolute devotion to those who are there to assist him.