This summer, men will be covered in jewelry too
And we selected the best for you
Like handbags and make-up, the new masculinity instituted by the men of the new generation is prompting more and more people to experiment with their style in unexpected ways, even through their choice of earrings and bracelets. The streetwear one encounters on the streets of fashion capitals is changing, inviting even guys to delve into the world of accessories with more resourcefulness, taking cues from celebrity looks such as Jimin, Timothee Chalamet and Brad Pitt. As with watches, there are two currents of thought; on the one hand, lovers of the classics and minimalism, promoters of jewellery with simple and refined lines; on the other, fans of maximalism, constantly in search of an accessory that will attract attention.
You may have already heard of Homer, the jewellery brand launched in 2021 by Frank Ocean. Each pendant in this New York-based brand's collection features unique and unmistakable shapes and colours, in silver, 18-carat yellow gold, and hand-finished with enamel and laboratory diamonds. While one of Homer's pendants is the obvious choice for Ocean fans, the brand you should go for if you like to take inspiration from the style of the BTS members is Sting925. Defined by its motto, «Rough & Wild,» this Korean silver jewellery brand offers eye-catching accessories, such as the Happy Tears and Onyx rings. In the same traditionalist vein, we suggest Miansai's gold band, decorated with a green jasper stone from the 1970s, or the chain created by Tom Wood, which harks back to a Scandinavian style but may well look like the one worn by Paul Mescal in Normal People.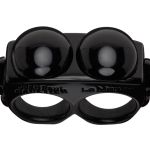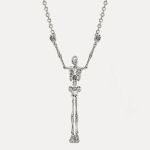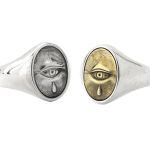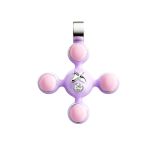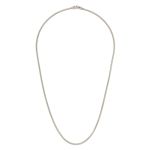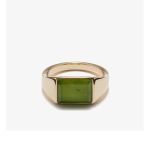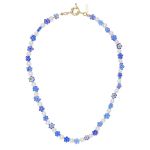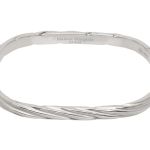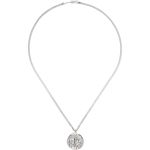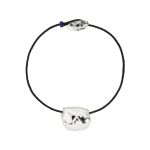 For those who love to wear the colour blue in summer, there is the beaded necklace by Éliou, composed of elements in Murano glass, pearls and gold; for lovers of black and chunky jewellery, there is the two-finger ring by La Manso in collaboration with Jean Paul Gaultier, and for those who like to keep a goth spirit even in warmer seasons, there is the Skeleton necklace by Vivienne Westwood. But men's jewellery is not only limited to rings and necklaces; the British brand Octi, with its extraterrestrial and amorphous style, defies convention with silver brooches that are a perfect accessory for breaking the ice - metaphorically speaking.