What does the failure of the Silicon Valley Bank mean for fashion?
In brief: the end of an era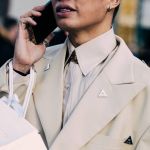 The collapse of Silicon Valley Bank has not only caused considerable turmoil in the world of big tech, the closure of the financial institution has also sown panic among fashion start-ups. Fashion companies directly affected by the collapse include listed brands such as StitchFix and Etsy, inclusive apparel brand Universal Standard and sustainable footwear brand ThousandFell, according to BoF, although the fallout also affected companies that did not have a direct banking relationship with SVB but relied on payment processing companies that did. Many start-up founders and executives could not access the liquidity they needed to pay employees and suppliers. This crisis lasted a total of 72 hours and was soon resolved by government intervention when the Federal Reserve, the Treasury Department and the Federal Deposit Insurance Corporation announced they would protect all deposits at Silicon Valley Bank. In this way, companies were able to pay salaries even if their bank failed, and eventually the immediate impact of the whole affair on fashion and non-fashion companies was minimised. Nevertheless, the spectre of inflation still hovers over us.
The collapse of the SVB can be directly linked to the rising inflation rate. As the bank of choice for start-ups receiving cash injections from venture capital, SVB was able to grow rapidly by investing its deposits in bonds that lost value as inflation and interest rates rose. When the market realised this, it triggered a run on the banks. A ripple effect that will manifest itself in the general economy and have an impact on the industry: In February, interest rates in the US rose by 6% year-on-year, exceeding the Fed's target of 2%.
The collapse of the SVB is therefore not only a sign of a much larger crisis, but also the biggest sign that the era of fashion venture capital funded start-ups may have come to an end. The SVB was the first choice for many start-ups and entrepreneurs. It offered access to services such as venture loans and lines of credit that larger banks would not normally provide to small businesses with unpredictable cash flow. Inflation and interest rates have played an important role, both because they have reduced consumer demand and because they have made it more expensive for venture capital firms to finance loss-making brands. The generally unfavourable economic climate could lead to more fashion companies resorting to bootstrapping, i.e. financing their businesses themselves, which makes it even more elite and complex to succeed in a recessionary industry. The recent banking crisis, which has also hit Credit Suisse Group, is not good news for the big luxury groups either. Faced with pressure from European and American buyers and a thaw in China, Burberry Group, Kering and Hugo Boss have already seen a drop in demand. While raising item prices seemed to be a successful strategy to cope with inflation until a few months ago, the fate of the retail sector looks increasingly uncertain in the face of a crisis that shows no signs of ending and tighter queues outside shops.