Gucci and Kering have launched a Circular Hub in Italy
With the aim of making the brand's manufacturing sustainable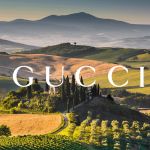 Gucci and its parent company Kering have launched an innovative project to circularise Italian manufacturing. Under the name of Circular Hub, the project aims to overhaul all production processes, from the choice of raw materials to the creation of new eco-conscious facilities, to make Gucci a role model for other luxury brands. The Hub, based in Tuscany, will redefine the Kering value chain with an initial investment of €15 million.
The center will include more than 700 direct and 3,500 indirect suppliers, according to Gucci. After the launch announced by the brand, Kering is planning to involve other brands in the project, eventually extending it to the whole sector. For Antonella Centra, executive vice-president, general counsel, corporate affairs and sustainability at Gucci, the project «will allow the entire luxury supply chain and in particular small and medium-sized enterprises, the beating heart of our country's industry, to play an active role, with the innovative spirit that makes Italian know-how unique in the world.» In announcing the opening of the new Hub, Kering highlighted the hope that on the basis of their example, European regulations for a new production model will emerge, to make manufacturing companies more responsible for efficiently reducing waste, pollution, and emissions.
Re-Crea consortium
project founded together with Prada, Dolce & Gabbana, and Ermenegildo Zegna to increase the recycling capacity of their products, will also have the function of
disposing of end-of-life products
. For the project, Gucci will work together with Kering's
Material Innovation Lab (MIL)
, a team of expert researchers established in 2013 in Milan responsible for the development of new materials and Kering's sustainable technological advancement, such as Gucci's Off the Grid collection, or environmentally friendly cotton. Gucci's Circular Hub and the MIL will transform waste materials into new usable fabrics, improve textile fiber recycling, and jointly create innovative technologies such as product disassembly and the eventual birth of Kering's new vision: a future entirely dedicated to circular fashion.