Hèrmes won the case against Maison Rothschild's MetaBirkins
Rothschild, guilty of cybersquatting, trademark infringement and dilution, must pay $133,000 in compensation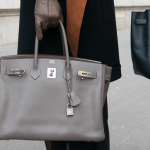 On Wednesday morning, the long-running legal battle between Hermès and Maison Rothschild finally came to an end. According to reports from The Fashion Law, a nine-member federal court in New York sided with the French heritage brand over digital images associated with non-fungible tokens (NFTs) that reflect the design of the world-famous Birkin bag, named MetaBirkins. Rothschild was found guilty on three counts - cybersquatting, trademark infringement and dilution - and ordered to pay over $133,000 in damages.
The luxury giant's lawsuit was filed in the US Court for the Southern District of New York in January 2022, after an injunction in December 2021 was unsuccessful. The Birkin bag maker accused Maison Rothschild of confusing consumers and exploiting the fame and glamour of the Birkin brand to sell digital artwork. Hermès, which also cited actual consumer, media and judicial confusion regarding its involvement and/or brand approval of the MetaBirkins, sought an injunction and damages. The lawyers claimed that Rothschild's NFTs were an attempt to profit from the fame and glamour of the Hermès brand. This claim was denied by Rothschild himself: «MetaBirkins is the title of an art project and a series of 100 artworks; it is not a brand » he has repeatedly stated. Citing the case of Rogers v Grimaldi and the work of artists such as Andy Warhol, Rothschild's lawyer described the adoption and use of the MetaBirkins name as an expression of "free speech protected by the First Amendment", but this was not enough to convince the jury.
The case, one of the first to involve the alleged infringement of the rights of a 'physical' trademark in the virtual world, set a precedent. Of course, this summer Hèrmes filed an application with the US Patent and Trademark Office to register the intentional use of his name and the Birkin and Kelly marks for a number of classes of goods and services that can be used in the metaverse. Meanwhile, other cases are helping to define trademark relationships in the virtual world, such as Nike v. StockX, Yuga Labs v. Ryder Ripps, Jack Daniel's Properties v. VIP Products, while we wait for a body of law to regulate the sector.