«Creating simplicity with complexities»: interview with Songzio
At his latest Paris show, the Korean designer talks about himself and his brand
There is a lot of responsibility in being the founder and creative force behind the largest fashion brand in South Korea - especially if the brand we are talking about, namely Songzio, is also one of the most historic brands in the country today. Jay Songzio, its founder, president, and creative director, however, has a very clear vision, even after so many years: his design philosophy is «staying true to myself, and designing a style that reflects me and is therefore, real, natural and authentic». But there is more: the main brand of Jay Songzio's empire, the one that bears his name and that we see on the catwalks of London and Paris, is not just a commercial brand but can be described as avant-garde because of its so distinctly artistic approach to tailoring work - an approach that concedes nothing to market trends or the superficial allure of fame for its own sake to «look beyond conventions or trends, and search to design what is only ours, what has not been seen before». And because the brand's creative spirit does not fit the patterns imposed by the industry, new inspirations or ideas are the results of an inner process, reasoning that touches the very reasons for design each time: «We look and dig within ourselves every year and season to express, in the purest and creative way, who we are, and what we believe to be the most beautiful». The end result is the apparent oxymoron of a «simplicity with complexities» or, in other words, a «bold appearance, with the most meticulous details».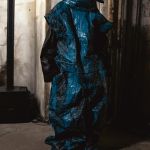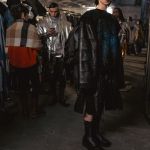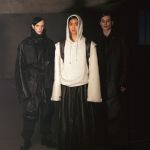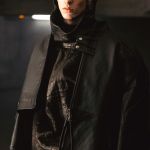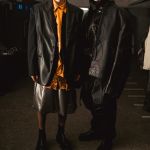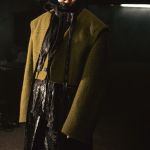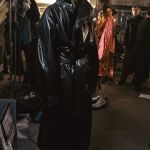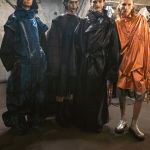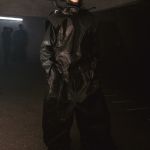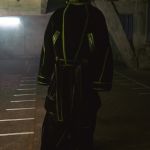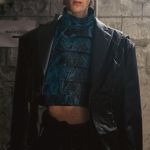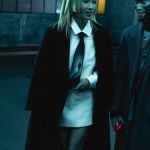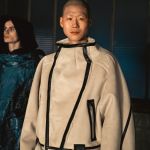 Not even the passage of time and a career spanning four different decades have managed to alter the fundamental spirit and deep artistic sense of creation according to Jay Songzio. When we ask him what it means to be an avant-garde designer in 2023, the designer says with the utmost serenity that «being an avant-garde brand is the same every year» but also that so long after so much has been built since its inception, «much has evolved, however, for us every year is like any other year, a new beginning».The idea is quite fascinating: why be inspired by the finiteness of a rich but exhaustible external world when there are infinite universes within us? This is precisely the antidote to obsolescence, the core of which, as the point of connection between the ideal and the real, is found in another artistic discipline: painting. As Jay Songzio reiterates, always speaking in the plural, «we always seek to not be inspired or influenced by external factors, visuals or ideas, but instead, we try to find the next collection through self-reflection, searching introspectively to create something new». The initial stage of each new collection, therefore, is a painting which represents «a process of visualizing this process». Everything began as a painting, in the abstraction of shapes and colors, and then translated according to a new language, more rational and structured if you will, moving from paint to cloth. «After seasons, and years pass», the designer confesses, «I sometimes remember past collections by the painting rather than the clothes».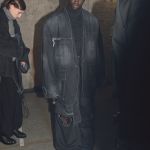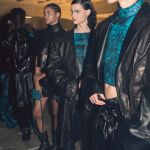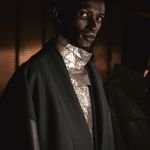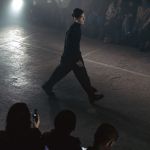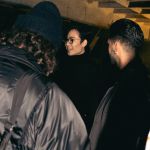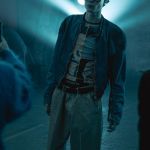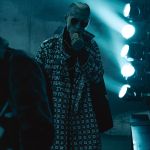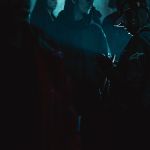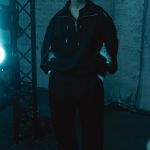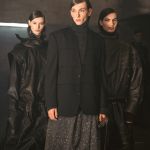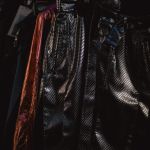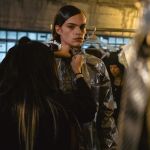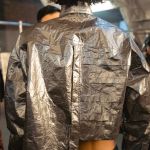 The shift from abstraction to rationalization becomes something of a cascade when we move out of the confines of the flagship brand, Songzio, and into the labels that branch out successively from its stock, the strongholds that keep up the entire structure of what is, let us remember, the leading fashion company in all of South Korea. «Priority is always the collection brand, Songzio, because every other brand is influenced by this collection. The general process is, more or less, the same but the focus is different for each brand. For Songzio, it is solely about expressing our ideas and conceptions in the most creative and original way. Songzio Homme is about reinterpreting this collection into everyday wear. Zzero is about creating a fun, easy-to-wear collection for both men and women. Zio Songzio is about creating a more formal, fine-tailored collection. Each brand has different characteristics, teams, and objectives, and they all keep me excited; never a dull moment». It is through this approach that the brand has evolved «in countless ways», as its founder explains. «Modern Korean fashion and designer fashion, especially menswear, was an uncharted territory when our house was first born. We started by dressing a very select few, not necessarily because we were being selective with our customers, but because only a few were willing to dress in a "fashionable" way». But after its beginnings in 1993, with the acceleration of media culture in the early 2000s, the brand's work paid off, as Songzio itself found itself as the main among two or three brands born in South Korea «where the sophisticated, and fashionable men, who tended to be celebrities or leaders of different industries, could go shop».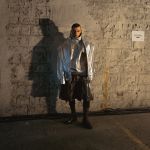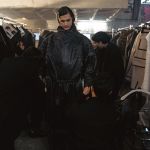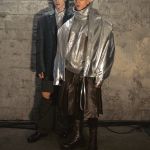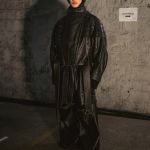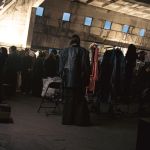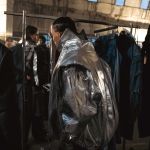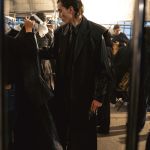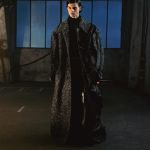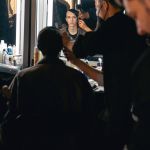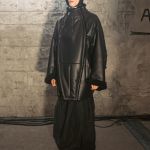 The discourse that Songzio is bringing forth with his brand, then, fits into the larger picture of South Korean culture today. When the brand was founded, the country and its cultural landscape were different - but the main characteristic the designer recognizes in his country's culture is its ability to evolve and adapt at rapid speeds. Today things are very different from the early days: «People, especially the young generation, have become very open to self-expression, and are very willing to try daring and fashionable styles. However, perhaps because we are too sensitive to trends, this self-expression seems to reflect the trend more than their individual styles. This is because we were always used to bringing in western cultures and aesthetics», Jay Songzio explains. But things are ripe for change: «We are going through a sort of transitional period I think. Countless young designers and brands appear and disappear, with a few standing out. I think the Korean fashion scene is in the process of finding individuality». At the bottom of this search, however, is the search for an individuality that is also the collective identity of Korean culture itself - a search that, paradoxically, must go through the comparison of the country's fashion with that of the rest of the world that has been taking place in recent years: «With the global recognition and appreciation for Korean culture, I think we will come to appreciate our Korean aesthetic and will soon express ourselves in more unique ways».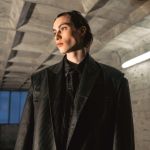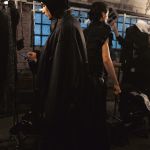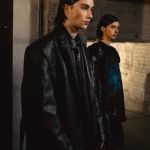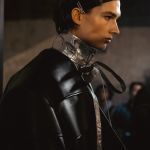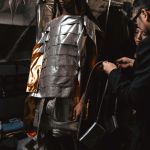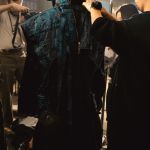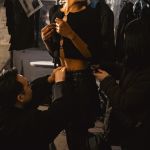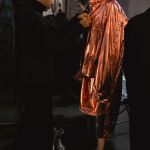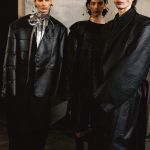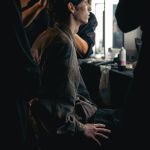 One should not think, however, that all this introspection and reflection represents a retreat into oneself. It is true that so many avant-garde brands (especially in Europe) tend to wallow in their own cultural niche, disdaining contact with the outside world and the advertising itself - but with all its artistic charge, its attention to detail and even its conceptual complexities Songzio remains a vital brand, one that wants to communicate and tell a story about itself but above all that wants to interface with the world at large. «We became a very large brand in Korea over the last 30 years, but as said earlier, this is just the beginning», he goes on. «With what we're able to develop from home and with a consistent desire to self-evolve, we will most aggressively seek to expand our house internationally. Paris Fashion Week is a starting point». Indeed, the brand has presented between Paris and London on a regular basis over the past few years, making its way more and more into the Western market (its garments are available on Farfetch, for example) but this seems to have to be the breakthrough year, the one in which Jay Songzio will become a permanent presence on the Western fashion horizon.