adidas is ready to sell the first Yeezy without Kanye West
The first model without branding will be released in January 2023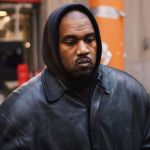 It was only a few months ago that the divorce between adidas and Kanye West was triggered by the rapper's comments that slowly led to the end of various collaborations between Ye and other business partners. However, it was clear from the beginning that the German company had no intention of giving up its Yeezy revenue, especially since it owns many of the designs for the trainers that are part of the collaboration. However, after many rumors and little certainty, adidas is ready to sell its first Yeezy without Kanye West: The first pair to go on sale is the 350 V2 "Granite", which will be released in January next year at a retail price of $230.
Adidas will be moving forward with releasing Yeezy designs without the Yeezy branding in 2023. The first pair will be the Adidas 350 V2 "Granite" releasing January 2023, retailing for $230 dollars pic.twitter.com/eQTcgv9n0h

— Ovrnundr (@Ovrnundr) December 19, 2022
So the price remains unchanged, as does the model of the sneaker, which retains the numbering that marks the entire collaboration. Instead, the Yeezy branding is missing from the name (the sneaker will simply be called the adidas 350 V2) and, we assume, from the packaging and tags. It will certainly be interesting to see what the feedback will be from buyers, who are likely to be split between the hardcore West fans who are upset with the German company's decision and the casual buyers who will continue to buy the shoe just for its design.
As established a few months ago, Kanye will still be able to use the Yeezy name, which he owns, but with a commitment to create new and novel designs. «They have to be new silhouettes, as well as anything he puts his trademark on,» David Martinez of Robins Kaplan LLP had explained. We also learned, thanks to a post published by West and later removed, that the rapper will be able to manufacture and sell new shoes, clothing, and accessories after his non-compete agreement with adidas and Gap expired on 15 December last year.