Givenchy's new capsule collection becomes an NFT set
Between Web3, fashion and communities
For SS23, Givenchy presented an innovative streetwear capsule collection, designed by creative director Matthew M. Williams and (b).STROY co-founders Brick Owens and Dieter "Du" Grams. «Brick and Du are longtime friends who share my vision of fashion as an inclusive space for experimentation and personal style expression. Together, we have focused on streetwear creations with unexpected treatments that resonate beyond fashion and enter the realm of contemporary art, street, and Web3», said Matthew M. Williams.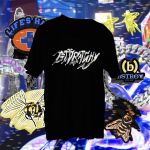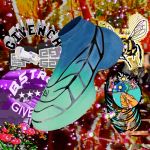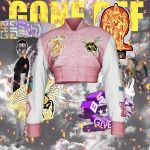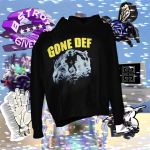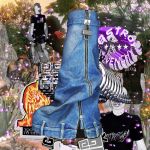 Looking to the future of fashion, the Givenchy x (b).STROY collection fuses the essentials of streetwear for men and women - t-shirts, hoodies, jeans, varsity jackets, trendy bags, and footwear - with an instinctive visual language, and one that will be instantly meaningful to both brands' communities. Layered colors, emblematic embroidery, and experimental treatments permeate the collection, which includes a Givenchy x (b).STROY hoodie inspired by the New York-based brand's iconic design. Givenchy x (b).STROY accessories offer colorful, contemporary interpretations of urban essentials such as multicolored flat shoes, moon boots, and limited-edition caps. The NFTs minted for the Givenchy x (b).STROYcollaboration was created by FELTZine, the Web3 experimental artist collective, in collaboration with Matthew M. Williams, Brick Owens, and Dieter "Du" Grams. «FELT Zine collaborators are directly influenced by talents like Matthew M. Williams who allow us to create freely and see our aesthetics and interests reflected at the highest level of art and fashion. With Givenchy we actualize our inspiration in real-time by contributing Web3 content to Maison's heritage» said Mark Sabb, FELT Zine founder, artist, curator, and creative technologist.
The Givenchy x (b).STROY collaboration was unveiled on November 4. The related NFTs will be launched on November 19.