Is the resell world about to run out of vendors?
Growing imbalance between sellers and buyers on secondhand platforms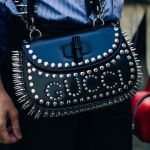 The secondhand fashion revolution on a huge number of platforms, from Vinted to Vestiaire Collective via The RealReal, Grailed, and Depop, has forever changed the way a huge portion of the global audience consumes fashion. And if, as a ThredUp report from this summer said, the secondhand market is growing at three times the rate of the firsthand clothing market, with turnover rising from its current $35 billion to $81 billion in the next four years, a new critical issue has emerged on the horizon: a shortage of sellers. A report by Morning Consult shows, as far as the U.S. market is concerned, a curious trend. If in fact 37 percent of respondents plan to buy more second-hand goods in the coming year, with an additional 44 percent planning to buy as much as they did last; only 26 percent plan to sell more and 42 percent plan to sell the same. The percentages of those who want to buy and sell less, on the other hand, are equivalent while the number of those not interested in buying, 8 percent, is far outnumbered by those not interested in selling, which is 19 percent.
The picture that comes together (remember that Morning Consult's report also covers platforms such as eBay and Facebook Marketplace, which are more widely used in the United States than in Europe) thus brings out a clear imbalance between those who buy and those who sell. In the face of a tumultuous growing audience, in fact, respondents interested in selling are declining: this spring another report by the same agency had shown that in the first four months of 2022 44 percent of U.S. consumers had bought secondhand goods but only 24 percent had sold secondhand goods. In other words, due in part to that market trend whereby the resell world is about to reach sales rates close to those of fast fashion, there is concern that soon the demand for secondhand fashion may actually outstrip supply. Nothing is certain yet, it is true, and the fact that the market is expanding does not mean that the realities within it are growing in turn - just think of the difficult management of The RealReal which, last year for example, according to The Motley Fool «repeat consignors accounted for 84% of gross merchandise value [...] At the end of last year, 14% of buyers had consigned something with The RealReal, and 57% of consignors had bought something. The RealReal sees substantial opportunity to grow by increasing the overlap between buyers and consignors».