Amid chaos and controversy, how Yeezy's show in Paris went
"Bernard Arnault is my new Drake"
Chaotic, disorganized and late. Reading the comments of those present, these are the terms that best describe the YZYSZN9 show staged yesterday in Paris outside the Fashion Week calendar in a top-secret location in front of an audience - some say 50, others 75 guests - that could boast the likes of Demna, Cedric Charbit, Anna Wintour and John Galliano. Instead, the rest of the names, from Naomi Campbell to James Blake, paraded down the catwalk - a long circular ramp that ran the length of the building - with looks that on many occasions made them decidedly difficult to recognise. Michelle Lamy was clearly visible in her huge puffer designed by Dingyun Zhang, while Matthew M. Williams was decidedly harder to spot, mainly due to an unprecedented shaved head.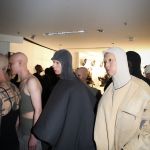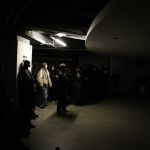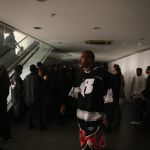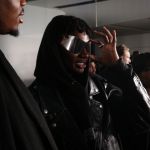 But apart from the cast that walked the catwalk, the collection presented by West in collaboration with Shayne Oliver - creator of Hood By Air - was designed to have no zips or buttons. «Imagine Carhartt or a normal bomber jacket and make them wearable like a t-shirt» Kanye West told i-D at the end of the show, where, in addition to the aforementioned puffer jackets, a pair of 3D-printed boots by Zellerfeld, already behind Heron Preston's latest trainer and which Kanye would have tried to buy in the past, appeared, a distant relative of the Balenciaga Crocs Boots so dear to West. In the chaotic energy that enveloped the entire show, punctuated first by the Donda Academy choir and later by an unreleased track by Kanye West and James Blake, the idea of fashion, of a collection, seemed almost secondary, overridden by its creator's burden of once again attracting general attention in a moment of ego elevation. It is hard to say whether the collection will ever see the light of day - West told Vogue that he has purchased a fourth factory in the United States but at the moment there seem to be no plans for mass production, which is why the whole operation envisaged by Kanye looks more like a new attempt to put himself in the spotlight two years after the last Yeezy show staged in Paris, even then without the collection ever seeing the light of day.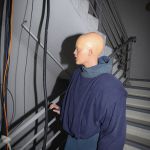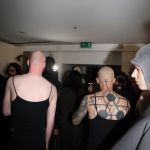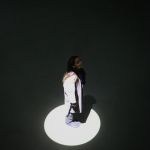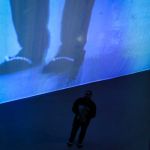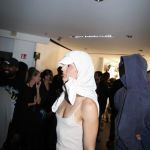 But for better or worse, Kanye West remains a name that is always capable of making people talk about him. In this case, especially for the shirt worn during the show, which alternated a print of Giovanni Paolo II in the style of the Jubilee of Rome and with a decidedly questionable message on the back that did not fail to generate (sacrosanct) controversy, and for the look of some of the models on the catwalk, where a silicone cap used to make their heads bald made them look like Keanu Reeves in The Matrix, bringing back the theme of aliens so dear to West. It's hard to say whether the post-apocalyptic designs seen yesterday will ever become real garments, or whether they will remain yet another unfinished project by Kanye West, ideally at a crossroads in an attempt to prove to his audience - those still left to follow him - and to himself what he wants to be when he grows up. At a time when music no longer seems to be his passion, when trainers seem outdated and when even his deal with Gap is short-lived, Kanye West has to figure out what his future and that of his creations should be.