Is secondhand about to become the new fast fashion?
Even the antidote of circularity has its side effects
When the concept of secondhand fashion entered the public's collective consciousness, it seemed the dawn of a new era. Thrifting, a practice that had always existed but was considered by nature inferior to in-store shopping, was redeemed as well as reinterpreted as a circular antidote to an increasingly ravenous and unbridled consumer civilization. Specifically, the general view was that greater circularity of clothes, bought and then resold across half the world, could extend their life span while making fashion more democratic. All expectations, however, were half-fulfilled: while it is true that the boom in the secondhand market generated a more responsible mindset for many consumers, it is also true that the availability of used clothes at lower prices ended up fueling the consumerism of the public, who ended up buying and selling increasingly huge quantities of clothes. According to a recent report by ThredUp, for example, not only is the secondhand market growing at three times the rate of the firsthand clothing market, with turnover rising from the current $35 billion to reach $81 billion in four years, but also that in the next ten years secondhand could double its turnover, eventually "colonizing" the rest of a market in which clothing rentals and fast fashion will remain stable while department stores and mid- to low-end generalist retailers gradually lose ground.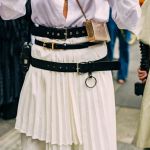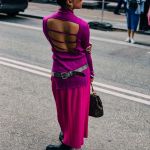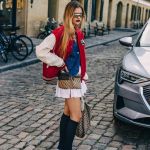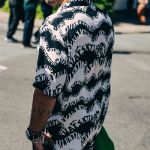 According to a similar report by The Real Real, in addition to the reasons of affordability, the success of resell platforms is based on «the promise of an endless scroll of serotonin-boosting eye candy and a gamified take on the thrill of the find». In other words, thanks to new digital platforms, comparing second-hand fashion has become a vicious, addiction-like pleasure, like that which comes from playing Candy Crush. Also in The Real Real's report, it states «since the start of the pandemic, more than 2X as many items originally purchased on TRR were sold on TRR again, proving that shopping to sell (and selling to shop) is becoming an increasingly popular way to reduce your fashion footprint». A fact that is in itself positive but shows how the buying and selling of secondhand fashion online has far transcended the boundaries of pleasure and necessity, transforming into a new form of semi-compulsive consumption. One positive sign, however, is identified by The Real Real's sustainability director, James Rogers, in the growing public awareness:
«Uou can't recirculate poorly made fast fashion. The benefit of luxury resale is that luxury items are created with craftsmanship and higher quality materials, giving these items a longer life span. Not only are more shoppers recognizing that, but they're increasingly reselling, which demonstrates the longevity and is key to circulating these items more than once».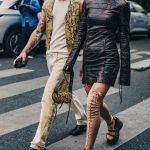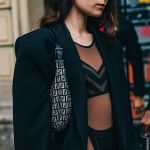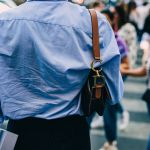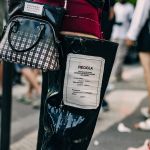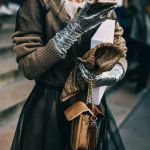 Beyond the environmental impact of such a large volume of sales, which in the case of secondhand helps save on water waste and carbon emissions, the doubt raised by reading this data concerns the buying habits of Gen Z who, according to what Neil Saunders, managing director of GlobalData Retail, told Forbes, «has shown the world that they care about the planet more than any other generation, yet they are inundated with shopping choices that make it easier than ever to mindlessly consume. This presents a unique challenge for Gen Z. With one in three Gen Z consumers saying they feel addicted to fast fashion, our data demonstrates the dichotomy young consumers face today». The problem is thus twofold: in the face of such a volume of buying and selling, we find on the one hand the new generations of consumers now accustomed to overconsumption; on the other hand, companies that, despite new sustainable policies, remain tied to overproduction. As journalist Rachel Cernansky wrote in Vogue Business, in short: «While resale offers a path to extending the life of used clothing, the model doesn't inherently account for what happens to clothes when they are discarded, or guarantee that clothing is made more sustainably in the first place. Nor does it have any bearing on the volumes of new clothes made or sold on the new market».