Who are the VICs and why brands court them
The Very Important Clients that drive retail forward
After a period of pandemic depression, the luxury market is booming, but just as consumer tastes are evolving, the most significant sources of income for brands are also taking other paths. The Chinese market, after having long been the leading sector for luxury brands, is experiencing a moment of closure due to Covid, forcing the major fashion houses to look for other ways to make up the losses. The solution lies with the VICs (Very Important Clients), the segment of customers who represent 1% of the world's population and yet hold much of the world's wealth: lawyers, heiresses, board members, entrepreneurs, even crypto investors or tech tycoons, wealthy people from all over the world and of all ages, from baby boomers to Gen Z. Brands are discovering that big spenders can actively contribute to the bottom line: 3% of MyTheresa's top customers account for 30% of the entire business, while, according to data collected by BOF, shoppers who spend consistently and faithfully can make up to 40% of total sales. But how do you recognise Vic's and how do brands win their hearts, as well as their wallets?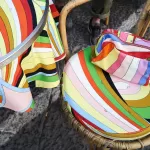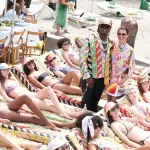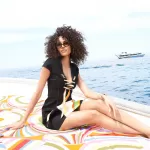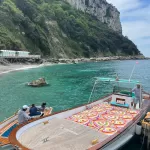 Recognising a VIC
The strategy to gain the loyalty of a VIC is similar to that used by casinos, which offer big players hotel suites and expensive champagne, encouraging them to come back and play more. According to BOF at Mytheresa they spend 'seven figures', while Dior's private clients typically spend at least $100,000 a year with the brand. Sometimes the relationship with VICs begins in-store, where the amount spent catches the eye of a salesperson; other times, existing VICs refer relatives and friends. Cultivating relatives from wealthy families is a top priority, as is targeting young technology professionals and cryptocurrency wealth.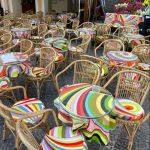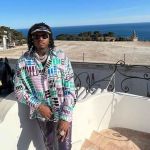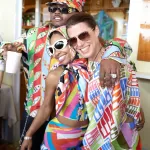 Courting a Vic
Once they find members of the famous 1%, fashion houses and major retailers work to cultivate these relationships, mainly through early access to collections and invitations to brand parties, but also trips and reserved seats at fashion shows. Brands, such as Louis Vuitton, Farfetch, Stadium Goods and Dior, often hire entire teams to take care of these relationships and the work is constantly evolving, moving from one social media channel to another. Saks Fifth Avenue has taken some of its VICs to the Oscars and Wimbledon, while Gucci has hosted film screenings in the Royal Suite at London's Savoy and dinners with Gucci CEO Marco Bizzarri and Kering parent company head François-Henri Pinault. Remembering a client's birthday or adding family to a list of celebrations are other ways to reward big spenders, but every VIC experience, from flying to a fashion show to attending an intimate dinner, comes with unspoken spending expectations. Last month, Givenchy flew some of its top American shoppers to the elegant Save Venice charity gala in New York; in March, Alexander McQueen organised a multi-day New York experience for its American VICs, including a fashion show of its own. Gucci took the VICs to Coachella, while Brunello Cucinelli opened Casa Cucinelli in New York, a new boutique exclusively for top clients.
Luxury attracts luxury
Wooing the wealthiest customers is a decades-old strategy, the novelty lies rather in the increasingly elaborate and competitive way that brands are implementing to attract the attention of wealthy customers. Brands are aware that wealthy shoppers are hungry for both luxury products and one-of-a-kind experiences, so the fashion world is investing in its top shoppers as well as finding new ones. With the US luxury market booming, many brands are particularly interested in attracting wealthy buyers in South America or Austin and Miami, as well as younger buyers. By shifting their focus to the US, brands hope to turn first-time buyers, who are on the rise, into repeat customers with sumptuous experiences, a vicious circle in which luxury attracts luxury.