Most digital fashion looks ugly
Lessons from Decentraland Fashion week
If there is one clear conclusion we could draw from Decentraland's first Metaverse Fashion Week, it is that most virtual fashion does not look good. At the event, which ran from 23-27 March, brands such as Dolce & Gabbana, Elie Saab, Etro, Tommy Hilfiger and Hogan as well as up-and-comers Imitation of Christ, Doundas and Auroboros, took part in virtual fashion shows with digital clothes worn by avatars and presented pop-up shops where NFT could be purchased, but the results were not always what we had hoped for. The clothing presented often suffered from lo-fi visual effects, reminiscent of video games of past decades and not particularly appealing to an industry that thrives on images. It is a fact that we are not technologically ready for 'digital hyperrealism', a goal we will probably reach in years and for which Meta is hiring teams. As of today, any attempt by the fashion industry to slavishly transpose a physical collection into a virtual version is doomed to failure, since it is impossible to reproduce fabrics and volumes as they appear in reality and designs often lose their appeal. The result? At Metaverse Fashion Week, the shows were far less interesting and well-executed than the actual shows, and the pop-up shops that mimicked the physical ones were often boring.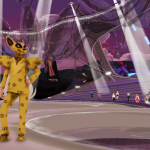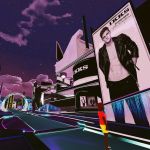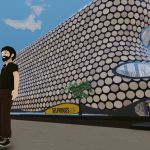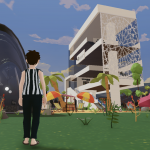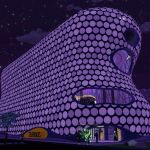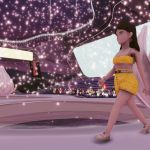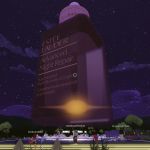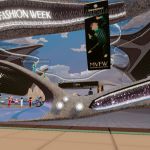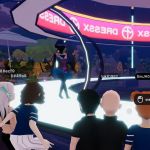 At the same time, perhaps what some brands have shown us over the months that have marked the 'race to the metaverse' is that there is no need to be realistic when it comes to virtuality. The best digital fashion experiences often do not imitate reality at all. This is the case of the artwork capsule launched by Hogan, which decided to invite 5 digital artists to give a personal touch to the brand's iconic model, or as in the case of Dolce&Gabbana, which opted for avatars with extravagant and animal features for its virtual fashion show, and as in the case of the Gucci Vault video game in which Alessandro Michele's avatar meets Wagmi-san, a 'digital craftsman' known for creating coveted objects in his 10KTF Shop. Imaginary worlds and offbeat characters, with an often cartoony aesthetic, are the live motifs of Gucci's Metavarse, which, whether in the recent collaboration with Superplastic or in the 'fairy' garden in Reblox, has completely moved away from any familiar references in search of something new.
It seems increasingly likely that virtual worlds will become an important channel for connecting with the next generation of customers. In a nationally representative survey of U.S. consumers from Gen-Z to Gen-X (ages 15-56) conducted by BoF Insights, 72% said they had spent time in a virtual space in the past 12 months, that gaming was the most popular entry point, and that their digital identity was an important factor. So it's understandable that fashion brands are keen to start experimenting, especially now that the associated costs are still low, avoiding the kind of conservative thinking that has slowed their approach to e-commerce and social media. "Web3 and the Metaverse serve as complements to fashion activations IRL" - Giovanna Graziosi Casimiro, head of Metaverse Fashion Week, told Vogue - "Instead of pitting the two against each other, brands should embrace both spaces and use them to amplify their brand narrative and reach new audiences." History teaches us that instead of thinking of the Metaverse as a natural extension of reality, brands should take virtuality as an opportunity to "modernise customer loyalty" by building a narrative aimed at strengthening their grip on their community as well as creating a new one. An escape route, therefore, from reality rather than a slavish representation of it.