Emma Chamberlain and the state of fashion on Youtube
Will the (temporary) farewell of the American creator mark the end of YouTube as we know it?
The last video uploaded by Emma Chamberlain on her YouTube channel dates back to three months ago. U totally caught me making soup is the latest in a series of vlogs in which the American creator tries her hand at cooking, just another way to spend the day, but which on closer inspection already seems to be a symptom of a certain creative fatigue. In her podcast Anything Goes, launched in 2019, it was Chamberlain herself who made the - temporary - break from YouTube official, totally reconsidering a creative outlet that in her opinion stopped making sense.
"Chamberlain pioneered an approach to vlogging that shook up YouTube's unofficial style guide", wrote Time Magazine in 2019, including her as one of the 25 most influential people on the Internet. According to Jonah Engel Bromwich of The New York Times, Chamberlain "invented the way people talk on YouTube now, particularly the way they communicate authenticity". And that's probably the secret behind the success of her channel, which now has 11 million subscribers. With her vlogs Emma Chamberlain has given form to an aesthetic that has shaped the taste of Gen Z, of which she is a part, becoming the spokesperson and representative of an entire generation.
Although her channel isn't known specifically for her fashion videos, there are a few thrift hauls, a few styling videos, Chamberlain also effortlessly imposes an aesthetic model, a certain California style made of denim shorts, loafers with white socks, crop tops, and vintage handbags. Simple and replicable in every corner of the world. With time came collaborations, magazine covers, the partnership with Louis Vuitton, Fashion Weeks, the Met Gala, events for many enviable that on her YouTube channel blend easily with her monologues while driving or while painting in her house in the hills of LA.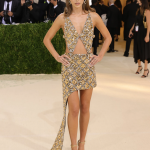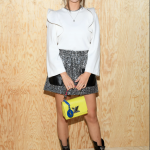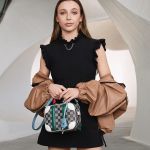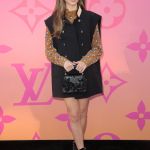 And while every influencer launches fashion or beauty brands, Emma chose coffee, her great passion, and with Chamberlain Coffee created a small masterpiece of personal branding.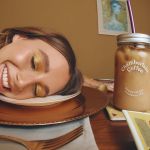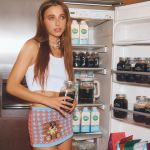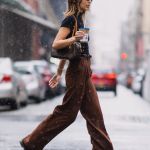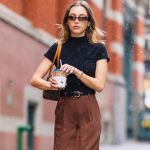 Over the last few months, Emma Chamberlain has deleted her Twitter profile, and on Instagram, where she has over 15 million followers, she is one of the most illustrious representatives of that dump aesthetic made of blurred images, seemingly of little importance or not fit for a post, which instead want to reflect a (fake) disinterested attitude towards Instagram and social media in general.
At just 21 years old, Emma Chamberlain is already a generational icon - who appeals not only to Gen Z - whose success could go on even without her weekly YouTube videos. One wonders, however, if this will affect the future of the platform created in 2005, which despite everything seems to be strongly resisting competition from TikTok. Emma Chamberlain's story recalls, albeit on a larger scale, that of another American YouTuber BestDressed, who stopped posting altogether despite millions of views, taking with her a certain dominant aesthetic that was soon replaced by Chamberlain. Especially in terms of fashion, YouTube has not lost its relevance, on the contrary, it remains the go-to platform for creators such as Haute La Mode, The Unkown Vlogs, Loic Prigent, who prefer a longer, and better edited, video format. The strength of Emma Chamberlain's channel was her, her daily life, her sincerity, her irony, which still need YouTube to express themselves at their best.