2021 and the end of sneakers as we knew them
Could this really be the beginning of the end?
If we could rewind time and relive the end of each year, we would probably find at least one fashion editor of a newspaper bent over his computer to type what in his mind is the final proof of the end of sneaker culture. A cyclical ritual that punctually, every 365 days, materializes in our minds to put the word "end" to a world that for years seems to be ready to say goodbye, with its drops and its limited releases, but that perhaps, this time, could really be in front of his last and glorious lap. Before talking about an end, it is good to make it clear that that world, made of Jordan 1 and Yeezy 350, most likely will never end, but will know, or has already known, a physiological decline determined by a long series of factors, some random and others less so.


On the one hand there is the untimely death of Virgil Abloh, the name that most of all has contributed to the creation of a sneaker community in recent years and that leaves Nike orphan of one of its leading creators; on the other hand, Travis Scott, has seen a serious setback in his relationship with the brand after the Astroworld tragedy and its ten victims. Nike itself, between supply chain problems and a policy change that is gradually cutting off many stores, seems to have lost interest in the community, what was once the hard core of its turnover, preferring to shift its attention to projects such as digital sneakers or affiliations with athletes. A series of events that while remaining largely unrelated to the world of sneakers will have, in the short or long term, an impact on the way we perceive and live a sector that seems to be constantly changing even in design. Whether we like it or not, the impact had by the Yeezy Foam Runner is under everyone's eyes and while even the less enthusiastic try to get their hands on the latest colorway out, the arrival of the Crocs signed by Salehe Bembury or more simply the success of the Merrell Hydro Moc are proof of a change in aesthetics and tastes of a good part of the community. As if that were not enough Kanye West, one of the names that perhaps have had the greatest impact in the world of sneakers, not only seems to have stopped wearing sneakers, but has opted for a partial change of course in the design of his latest Yeezy, abandoning the classic line seen on models such as the 700 or the already mentioned 350, to turn it into a boot as in the case of Knit RNR Boot and NSLTD Boot.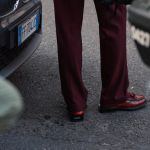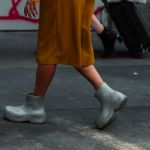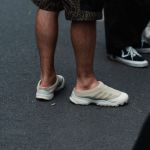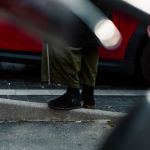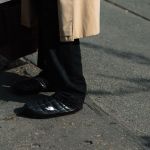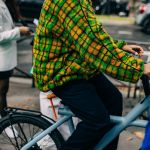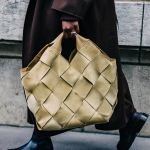 But perhaps even more objective is what we could call the "trivialization" of sneakers, passed from being an object symbol of a specific group of fans to being the common accessory part of any outfit. An example in this sense is the parable of the New Balance 550, born as a model symbol of an aesthetic between Aimé Leon Dore and the New York of the '90s and become one of those sneakers ubiquitous on TikTok or in the home of social networks in a story that resembles all too closely that of the Jordan 1 or, remaining in New Balance, the 991. A process that is also intertwined with the slow decline of the streetwear phenomenon as we knew it, but above all with a change in common aesthetics, now far from what we had learned to know in recent years, but increasingly closer to an imagery brought forward in part by luxury, clean and minimal, but in many cases simply more adult. While loafers and boots seem to have become the new must-have of footwear, sneaker aesthetics try to look for a breath of fresh air in mules or in the gorp aesthetics of Salomon as an alternative to a world that seems to have run out of them. While it's true that the sneaker market isn't one of those destined to end, there's no denying the change taking place in the minds, and closets, of most fans.