The effects of the pandemic on fashion publishing
A fragmented narrative, the new role of creators, the challenges for traditional newspapers
In less than a month, exactly two years will have passed since the first national lockdown in Italy, two years in which no sector, area, or activity has emerged unscathed from the health emergency. As nss magazine has been telling for a few weeks, the effects that the pandemic is having and will continue to have on the fashion industry are not fleeting, but deep and structural. In addition to the issue of supply chains, the rethinking of Fashion Weeks, and the unstoppable success of fast fashion, Covid has also changed fashion publishing.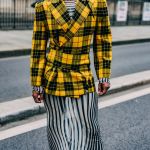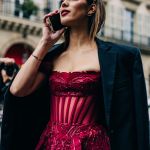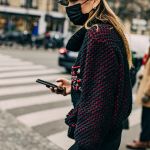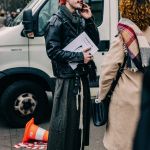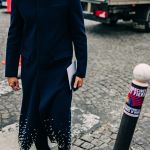 For most people, parades have never been an accessible place or event to actively attend. Admiring with your own eyes the clothes that parade on a catwalk is (still) a pleasure reserved for a few and for this reason journalists, critics, and fashion editors have always played a fundamental role, that of intermediaries and mediators between industry and the public. At a time when the health emergency has taken away this privilege from those who had enjoyed it for decades, brands and Maisons have had to question not only the role of their shows but above all their own, often coming to the conclusion that they do not need any intermediary, shifting their narrative, organic but the result of a very precise strategy, on their social channels.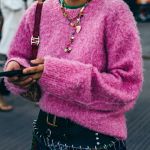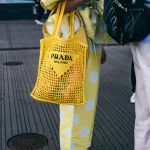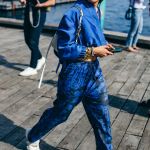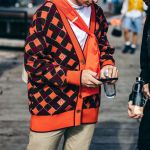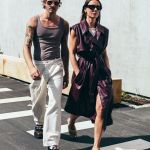 The Fashion Weeks that in these two years could not take place in presence have been replaced by digital shows, streaming fashion shows, conversations between prominent personalities, such as the one between Miuccia Prada and Raf Simons immediately after their debut together. "It's interesting, however, to see how the content has not changed - on Instagram the usual formats are repeated, the reviews of the fashion shows, the interviews with the creatives on their sources of inspiration, the style tips. So publishing has lost the game with the medium, technology, but now it is trying to regain ground by incorporating professionals and creators who have instead been able to master it by creating a direct connection with users" said to nss magazine Federica Salto, fashion journalist, contributor for Vogue Italia and RivistaStudio and author of the very popular newsletter La moda, il sabato mattina, which has now become a case study.
The most illustrious example in this sense is represented by @pam_boy, born Pierre Alexandre M'Pelé, a former student of Central Saint Martins in London and collaborator of Love Magazine, who became very popular on Instagram thanks to his reviews of fashion shows made of emojis only, in an intricate language of personal and intuitive symbols, much appreciated by his audience. Last November M'Pelé was appointed Head of Editorial Content for GQ France, in fact making the final step, moving from the side of the creators to that of traditional media, bringing with him his almost 50k followers, and the authority they see in him. A path not unlike that of Margaret Zhang, who thanks to the success of her blog Shine By Three and her multitasking talent has become the youngest Editor in Chief of Vogue China. With one and a half million followers on Instagram, Zhang will have to act as a link between print publishing and the digital world.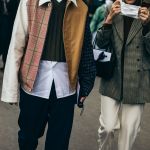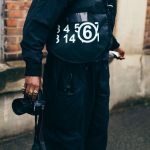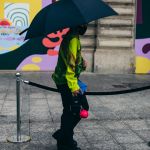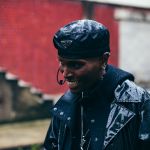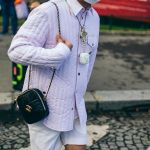 That social media and in particular Instagram have given way to editors and journalists to build a personal brand, establishing a direct relationship with those who follow them, is certainly not a novelty related to the pandemic. With the health emergency, however, it has become evident that the ability to catalyze attention and monetize it is no longer the prerogative of traditional structures such as fashion magazines, but of individual creators. With platforms like Substack and TinyLetter for newsletters, for example, journalists and writers can make money directly from their work and the contribution of those who follow them. Or they can even choose their audience, like Rachel Tashjian, aka @theprophetpizza, criticism of GQ USA, whose newsletter is by invitation. Trying to make one's voice heard, however intoxicating and liberating, on platforms where those who shout the most win can also present risks. "The intact role of critics has almost never existed in fashion because the system of access to events, collections, and mechanisms of the system does not allow total integrity of those who tell it. On Instagram, the risk of writing to please is double, because you are not only chasing brands but also users. Today we tend to point the finger at the old system, but the new, dominated by the algorithm, has just as many pitfalls. Regardless of the 'where', instead, the goal must be history", continues Federica Salto.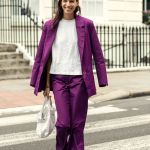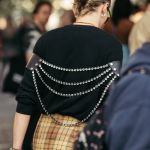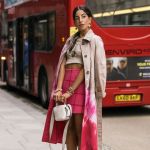 The end result is an extraordinarily fragmented narrative, but somehow more open and democratic. "Elitists were and are the means - very expensive newspapers, subscriptions to sites. New content, on the other hand, is almost always free and easily available, in this we can consider them more pop. But let's remember that they do not support themselves economically and, therefore, will soon turn into paid services, at least in part", explains Federica Salto. "Failure to master technology and not listening to the reader together have done a lot of damage, but the worst enemy of newspapers (especially traditional ones and especially in their digital versions) is the excessive space given to advertising and advertorial content often completely devoid of quality".
The changes in fashion publishing related to the pandemic have not led to a questioning of the work of figures such as Vanessa Friedman, which has become if possible even more necessary and valuable but have also given prominence to those who are not part of prestigious organizations such as the New York Times. The discourse on fashion and the reflections on clothes have infiltrated Instagram, between a Story and the other of an aperitif, on TikTok, in a myriad of different formats. The interest in the looks and especially for the stylists of Sanremo is excellent news that bodes well, but above all will have to make the traditional media reflect on what their future will be in the coming years.