How the supply chain crisis could hit fashion week
With many factories currently stopped due to Covid, it is increasingly difficult to produce fashion show samples
An unofficial crisis is hitting fashion a short distance from the start of fashion week. As @hftgroup wrote on Twitter: «Apparently the industry is in crisis, not because shows are necessarily too dangerous during covid, but because samples are not going to be made on time due to a huge amount of manufacturers and factory staff being off work with covid.». A fact that of course the brands do not want to confirm or deny, but which is evident from a problem that has been growing more and more in Italy in recent weeks: the increase in quarantines is equivalent to an increase in absences at work and therefore to a slowdown in services. According to an article yesterday, Veneto, which is the second largest exporter of textile products in Italy and (according to an interview given by entrepreneur Matteo Marzotto) the producer of 38% of the world's luxury fashion components, has almost 500,000 people confined to the house and the Corriere della Sera wrote yesterday: «Services are already in trouble. Companies, although perhaps less noticeable, as well. There are many companies that have postponed the recovery of production from 3 to 10 or 17 January. There is one sector in particular that well represents the domino effect of this dizzying wave: logistics».
This explains on the one hand the growing control that many brands have taken on the supply chain but also that the new surge of Covid that has paralyzed the Italian production and logistics systems could have heavy repercussions on the clothes that we will actually see on the catwalk – the importance of samples is very high: they are the clothes on the basis of which buyers make their orders, the link of connection between the show and what actually arrives in the store. As many have highlighted in the comments to @hftgroup's post, this problem is basically the same that was discussed at the beginning of the pandemic during that season of good intentions in which fashion was wanted to restructure its production system. A season of good intentions in which it seemed that everyone had to abandon seasonal collections, pre-collections and the flurry of practically weekly releases that was also guilty of a thousand wastes and pollution – but which in essence was largely ignored after the second dose of vaccine.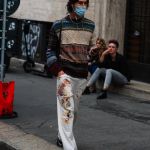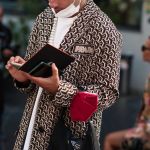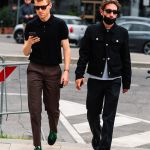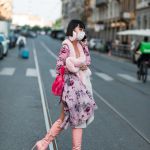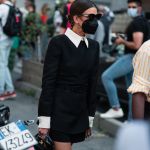 The fashion month that is about to begin therefore hides many possible unknowns – and more and more are the voices that wonder why it is not possible at least to change its structure, either by merging the men's and women's fashion weeks or by moving the two fashion weeks respectively one month in advance and one forward. Surely there is no simple solution to this problem, but it remains true that striving to move forward as if nothing had changed poses more and more difficulties both on the level of brands and on that of manufactures. Speaking of the crisis in which the Omicron variant has thrown the textile sector, Sergio Tamborini, president of Sistema moda Italia said: «The textile supply chain, like all globalized value chains, was a complex but apparently well-oiled, almost perfect mechanism. Covid was the grain of sand that blocked every chain». But a machine that goes haywire for every grain of sand is a machine that needs to be upgraded or replaced.