The controversy over Tiffany & Co.'s new campaign
Repositioning on the market or "dissing" towards old customers?
In these hours the legendary jewelry brand Tiffany &Co. has published a new video campaign in which the slogan Not your mother's Tiffany appears printed in black lettering on a white billboard. The video of the campaign, shot in Los Angeles, shows with guerilla-style footage the posting of the new posters in the city and has a flavor decidedly far from the muffled and well-behaved world that the brand has so far described in its campaigns. Advertising comes at a time of important repositioning on the market for the brand that has acquired a new creative director, Nathalie Verdeille, just two weeks ago; he named Chinese superstar Jackson Yee his global ambassador, sent Instagram into meltdown after ironically yellowing one of its boutiques and even launching a capsule of sporting goods like basketball balls and skateboards.
This repositioning, which took place more on the level of communication than on that of the product, was not very well received by some more traditionalist parts of the public: the entrepreneur Rachel ten Brink called the slogan a «dissing» towards the brand's most classic clientele; the founder of The Fashion Law, Julie Zerbo, defined it as «full millennial nostalgia». On Instagram the campaign was dubbed «ridiculous and judgmental» while another user wrote: «Tiffany is classic and iconic. Why is there a need to pit generations against one another?» On the same line, another user commented: «Why can't it be everyone's Tiffany?». And if others have mentioned that this slogan is identical to This is not your father's Buick, which had not worked well, other comments have pointed out that for many what makes Tiffany jewels special is the fact that they are transmitted from one generation to another, from mother to daughter. Another user, even more outraged, pointed out how the new campaign was offensive to middle-aged women:
I am a mom. Am I not good enough? Am I too embarrassing? Too old? My values and thoughts too stupid and dumb? Is everyone better than me because I gave birth? Or is it just all old women are not worth it and embarrassing?.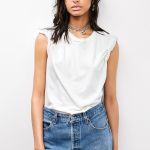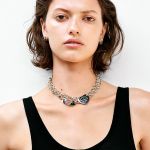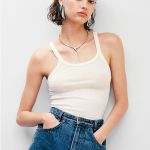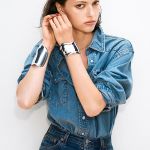 The indignation on social media, even if it takes on decidedly excessive tones for what is all in all a fairly harmless campaign, highlights interesting aspects both on the perception that the brand enjoys and on the customers. The most interesting is the one that concerns Tiffany's status as a trans-generational brand, that is, whose products take on value as they have passed from mother to daughter, which can precisely wear them in different eras precisely because of their classicism. From the marketing profile, not considering this very important aspect of the brand's second-hand life is a mistake not to be underestimated: beyond the luxury clientele that buys jewelry on a regular basis, in fact, the "myth" that surrounds Tiffany is largely linked to the longevity of its products, to its link with that family dynamic in which the mother shows and gives her jewels to her daughter – a psychological link that is difficult to identify in terms of market analysis but whose existence these comments demonstrate. Precisely this sociological-familiar aspect of jewelry as a trans-generational asset is addressed by the many comments that want back the "old" Tiffany, demonstrating that there is still a strong customer base linked to the classic values of the brand and its traditional idea of femininity.
In any case, the new strategy adopted by Tiffany, in line with that of many brands of the LVMH group, represents a fairly clear attempt to modernize the brand image and give it an extra edge. Even the new jewels that have appeared on the brand's profile in recent weeks appear more linear and modern accompanied by slogans: No debutante ball necessary and There's nothing soft about Tiffany HardWear pearls. The aim is obviously to reach Millennials and Gen Z, erasing the perception of a delicate and hyper-feminine brand by replacing it with greater grit, shamelessness and self-awareness. As Business of Fashion pointed out some time ago, Millennials and Gen Z will account for 45% of global luxury sales by 2025 – retaining them as customers, capturing their imagination and perceptions, is therefore a fundamental step for all those luxury brands that intend to keep up with the times.