Francesco Ragazzi talks about the Palm Angels x Missoni collection
The urban aesthetic of Ragazzi's brand meets the craftsmanship of Missoni's historic maison
A mix of codes that follows an irreverent plan and moves within the framework of first-rate Italian know-how - a natural but unexpected fusion: thus the Palm Angels x Missoni collection is born.
On the one hand a brand with an urban taste, on the other a brand that is a benchmark of Italian craftsmanship; the fabrics, volumes and obviously the details change - a metamorphosis from something familiar to something surprising takes place: without ever renouncing to function.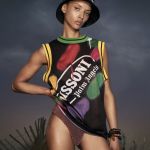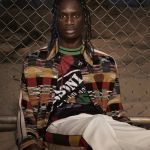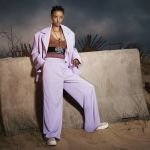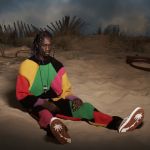 A tropical-taste clash wrapped in an urban safari atmosphere: spray paint splashes and boxy tailoring all over: a respectful and irreverent dual approach, fuelled by a relentless foray into the Missoni archives.
"I've been attracted to Francesco's work with Palm Angels since the beginning, for his unique energy. My parents founded Missoni on an idea of total openness: a pioneering spirit that I have carried on through all the collaborations I have developed over the years. I am particularly proud of how fresh and spontaneous the dialogue with Palm Angels has been" says Angela Missoni.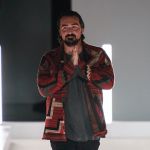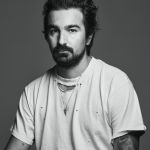 Today nss magazine met Francesco Ragazzi, creative director of Palm Angels, at the launch of the new collection in collaboration with Missoni.
Hi Francesco, how are you? Where are you at the moment?
Hi, I'm fine, thanks to the fact that we're finally getting back to a bit of normality. I really missed coming into the office, being able to talk to my team, stopping to drink coffee on the way, in short, a bit of non-trivial simplicity that we all missed so much.
How have you spent this last year?
I have lived this year and a half of pandemic in Italy, the worst and best place at the same time at this time: better because I have experienced a sense of belonging that I would never have imagined, the worst side we all know unfortunately.
What have been the greatest challenges you have faced during the last period? If there have been any...
The biggest challenge of all has been having to somehow get used to a new life, I have missed not being able to travel so much, in recent years I have never stayed in the same place for more than a week.
But let's talk about this new collection with Missoni.
How did this collaboration come about? What was the starting point? And the common point you had with a brand like Missoni? Was it difficult to merge two such different brands together?
I really wanted to and am very happy with this collaboration with a company like Missoni, which actually has a lot in common with Palm Angels because they are both connected to an idea of lifestyle, a sense of light after this pandemic tunnel in which we have all found ourselves.
I'm a lover of values and craftsmanship, I like to say that I love making products not fashion, so being able to create a Palm Angels X Missoni collection was certainly motivating, considering the fact that I was lucky enough to be able to visit the company's historical archives and create the collection with Angela, adding my own personal vision of the brand.
What do collaborations mean to you (at a time when so many brands are making four-handed collections)? When you select a brand to collaborate with, what do you look for? Can you "come to terms" with changing your aesthetic and identity?
I've never had to change my identity because every collaboration, as the word itself says, is an exchange. It's nice to be able to compare yourself with different realities but which then surely find common points. All my collaborations come about very naturally, like this one with Missoni. I am a product lover and being able to create something unique and new every time makes me enthusiastic.
And what about the future? What can you tell us? What do you have in store for next season?
I am a romantic, with the lockdown we had to give up a lot of emotions, we were overwhelmed by the fiction of digital so I can tell you that now it is up to us to make this new world more beautiful. We have a lot of projects underway and I can't wait to tell you about them, but for the moment we are enjoying the present, despite the complicated moment our brand is doing very well, we are always doing our best to grow even more.
The Palm Angels x Missoni collection will be on sale worldwide starting June 30th on palmangels.com, missoni.com, in all Palm Angels and Missoni boutiques and in selected Palm Angels retailers.