The new Vibram KSO Eco
The first eco-friendly barefoot shoe with sole in Vibram N-OIL
The new Vibram KSO Eco is the first fruit of the VFF Global Category recently established and directed by Sergio Rossato and Giuseppe Grandinetti. The main novelty of the new barefoot shoe is the Vibram N-OIL compound sole, composed of over 90% natural materials, with hemp upper colored with natural pigments. With the same grip on the ground and durability as the other compounds, vibram N-ILO also guarantees optimal durability and traction on urban surfaces also thanks to its thinnest 3mm sole ever made for a FiveFingers model.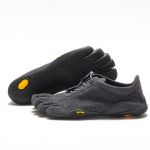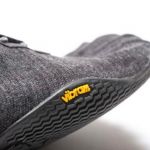 The new VFF Global Category section is in fact in charge of products intended for different targets and market types through a series of teams of experts scattered all over the world. In the future, the different models that will be launched on the market will be diversified according to three different categories according to the type of sole and upper: Comfort (5 – 12 mm), Protection (5 – 10 mm) and Max Feel (1.2 – 5 mm).
Vibram FiveFingers KSO Eco is available in limited edition in the brand's stores and online on Vibram's official website.