VF Corp will buy Supreme for $2.1 billion
It will be acquired by the industrial group of Vans, Timberland and The North Face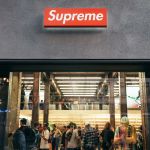 With the end of the fiscal year, Supreme will cease to be an independent brand. The New York streetwear brand was acquired by VF Corp for $2.1 billion, the same group that already owns Vans, Timberland and The North Face. Current investors The Carlyle Group and Goode Partners - which acquired half of the brand in 2017 with a total valuation of $1 billion - have announced the sale of all their shares in the brand. The industry group has confirmed that James Jebbia, Supreme's original founder, will remain within the company but the company's figures have yet to be released.
The move may seem surprising but in reality Supreme and VF Corp have been in a business relationship for many years, not by chance a capsule with The North Face is released every season. In addition, it is likely that the brand's new owners will change its business strategies such as policies on opening new stores that could now become more widespread, also thanks to the logistical and commercial support of VF Corp. James Jebbia announced:
«We're proud to join VF, a world-class company that is home to great brands we've worked with for years, including The North Face, Vans, and Timberland. This partnership will maintain our unique culture and independence, while allowing us to grow on the same path we've been on since 1994».
The move comes at a critical time when VF Corp is about to reposition its brands on the market with collaborations such as the one with Jimmy Choo, the collaboration between Raf Simons and Eastpak and the upcoming The North Face x Gucci collection.