At the Shanghai Fashion Week everything went back to normal
The fashion week returns with a schedule packed with physical shows, but lacking Western brands
Last March, at the beginning of what would soon turn into a global pandemic, Shanghai Fashion Week became one of the first events in the fashion world to bet on the digital format. In collaboration with the e-commerce platform Tmall, owned by the Alibaba group, all the Shanghai fashion shows were broadcast live-streaming on the Taobao Live channel, starting a trend that was then adopted by all the other major fashion cities affected by the virus.
The new edition of Shanghai Fashion Week, that started on 8 October and will continue until October 20, dedicated to the presentations of the SS21 season, this time has returned to the classic physical format, as always in the Xintiandi shopping district. Most of the shows will take place in presence, and as Jing Daily reports, it seems to have returned to a pre-pandemic atmosphere, with long queues to access events, little respect for social distancing, few masks, and crowded after parties. In the packed calendar of this FW, it's worth highlighting the presence of Angel Chen, who after six years in which she showed also in Milan, returns to China to unveil her collaboration with Canada Goose, a show that will be streamed onInstagram, Weibo, Taobao, Tmall and Douyin.
Although the predominance of the physical model resists, considered more effective in terms of branding and communication, the digital Fashion Weeks have shown the importance of the online component, which in Shanghai remains of primary interest, with live streams and digital showrooms, to bring together real and virtual audiences. This type of communication cancels any distance with buyers and guests unable to travel due to restrictions, allows to reach an even wider and more varied audience, and represents a smaller economic investment than a real show. In any case, from now on, streaming and live communication will become an essential component of every fashion show.
Given the health emergency that still afflicts Europe and the United States, it is undeniable that this year the majority of guests will be Chinese buyers and journalists. Also missing will be the most important luxury brands in the world, which usually put together shows and events in various spots of the city, with the aim of connecting closely with Chinese consumers, now an indispensable resource. The only exception is represented by the British retailers who with great difficulty did not want to skip this appointment. Although its main team has been in quarantine since mid-September, Harrods, in fact, has set up its Harrods Studio, to broadcast various contents to an audience of buyers and consumers, while Farfetch will be present with a pop-up in the Xintiandi neighbourhood.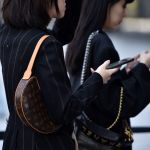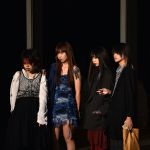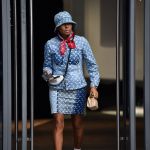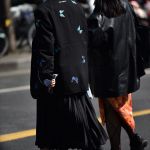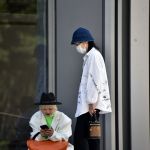 As nss magazine reported back in May
, after the pandemic the
luxury market
will increasingly depend on China. According to analysts, in fact,
by 2025 Chinese customers will represent up to 40% of global luxury
, a figure bound to grow in light of the current health situation. But not only that, today more than ever, luxury brands will have to invest in projects, campaigns and products specifically created for China, since it will still be some time before Chinese tourists will be able to return to travel outside the country.
Precisely for this reason, the SS21 edition of Shanghai Fashion Week could have been a good opportunity for Western luxury brands and groups to focus more on this market, which will be even more strategic in the upcoming months. But not only that, given the lack of foreign brands, the Shanghai Fashion Week has decided to focus on small and medium Chinese brands, which could become a difficult competition to beat. While this Fashion Week represents a symbolic moment for China, leaving the epidemic behind, laying solid foundations for the conquest of the luxury market, for all Western brands it was a burning defeat.