Celine's attempt to break into the Gen Z market
The brand's recent projects show a desperate yearning for a new audience
Last year Celine's creative director Hedi Slimane unexpectedly casted TikTok star Noen Eubanks as one of the faces for the brand's SS20 campaign. Just yesterday the brand further cemented their fascination for the Gen Z inhabited platform by once again partnering with Eubanks and 3 other TikTok stars who created content on their pages dressed in the brand's apparel in promotion of their SS21 menswear show. All the fashion brands have been attempting to crack the TikTok code within the past year , with names like Gucci , Prada & Dior experimenting with different types of content to see what appeals best to the Gen Z audience. However, based on the brand's personality and the direction they've been taking during the past few seasons, Celine is the brand least expected to even attempt to master the platform.
When Hedi Slimane joined Celine in 2018, he eradicated any traces of the brand's previous character starting from the removal of the accent to a full transformation of what the brand looked like. As one of the old school classic designers, for the past few seasons Slimane has been building the brand's aesthetic around the qualities of perfect tailoring and exclusivity. His sharp silhouettes which often reference the 70s & 80s are rumoured to only be available in limited sizes and his runway shows care little for the sentiment of diversity with casts that include limited numbers of models of colour. Even on instagram, the brand's digital plan rarely includes projects with influencers or digital talents. In operating in a manner opposite of how all other fashion brands currently do, Slimane has built an entirely new exclusive world around the brand. A world that one might argue is the complete opposite of the progressive qualities of Gen Z, which is one of the reasons the collaborations feels so strange.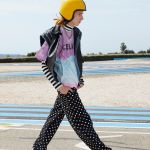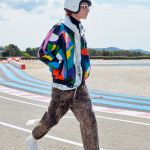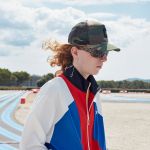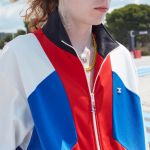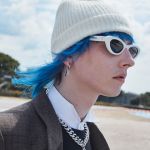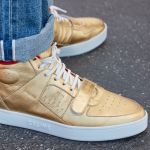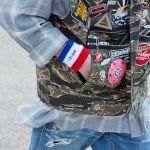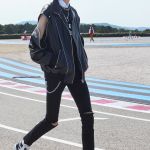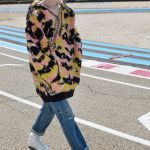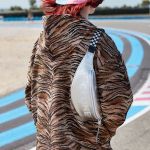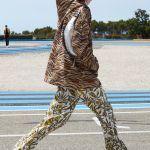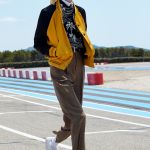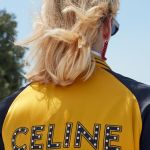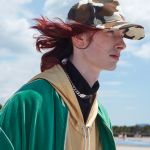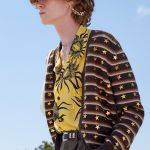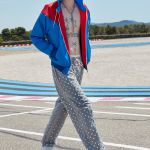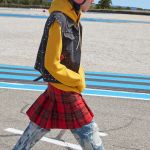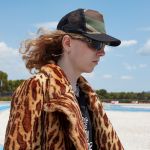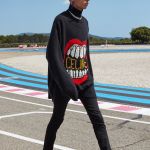 Celine's moral DNA does not align with everything Gen Z and Millenials have been demanding from brands such as diversity, inclusivity and innovation and their brand aesthetic isn't particular appealing either. Rarely will you find a 20 year-old flexing their brand new Celine $4,500 Suede Jacket or $1000 pair of jeans on instagram. However their new fascination of marketing through the TikTok platform feels like an unrealistic short-cut attempt to somehow tap into the Gen Z market.
The difference between luxury brands like Gucci, Prada or even Saint Laurent attempting to conquer the TikTok market in comparison to Celine is that the aforementioned brands have actually done or are doing the work with campaigns and marketing in order to appeal to Gen Z outside of the TikTok platform, while Celine has not. The platform is something all the brands are attempting to figure out, it is unlike Instagram in that it takes much more effort in the way the content is created, Gucci & Dior have been experimenting with some interesting content lately and they still haven't entirely cracked the code. Which goes to say that Celine's failed attempt at this is resemblant of someone having the privilege to cut a line simply because they can afford it; attempting to gain direct access to the Gen Z market by way of hiring four of TikTok's most expensive creators, which although could be considered smart, is highly inadequate.
The Gen Z market is like a golden chocolate bar that everyone wants a piece of, and that everyone will need to have in order to keep their businesses afloat. According to recent research, by 2020 Gen Z (anyone born after 1997) will command 40% of all consumer shopping, and hold a $44 billion buying power. Of course a great fraction of these consumers exist on TikTok, but completely ignoring the market in the way the brand was built throughout the past few seasons and suddenly showing interest feels in-genuine. This sudden shift in the brand's target market was also felt in the actual presentation of the SS21 menswear collection today where Slimane abandoned his classic, sharp cut tailoring for the complete opposite of younger, more trendy silhouettes with varsity jackets, oversized sweaters and animal printed pants by he threw itself, with a delay of a few years, into a streetwear world certainly more youthful but also a bit tacky.