The deconstructed boot by Dr. Martens x A-COLD-WALL*
Samuel Ross is the latest designer to take part in the British brand's Remastered 1460 project
Dr. Martens is one of the most iconic British footwear brands of all time and this year its most famous silhouette, the 1460 Boot, turns sixty. To celebrate the anniversary, Dr. Martens has launched the Remastered 1460 project, which has already seen Raf Simons, Yohji Yamamoto, Jun Takahashi and Alex James of Pleasures take over the iconic boot.
The latest designer to join the project is Samuel Ross, creative director of A-COLD-WALL*, who has mixed the aesthetic codes of Dr. Martens 1460 with his minimalist signature style and techwear flavour.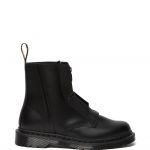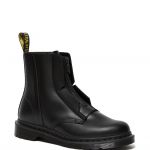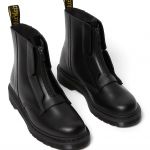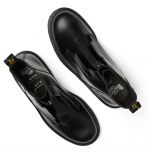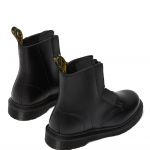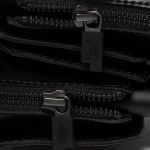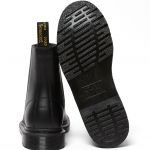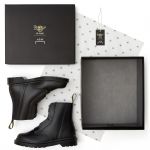 For his personal reinterpretation of the silhouette, Ross removed laces and eyelets, leading the centre panel to protrude and equipping it with vertical closing zip. The leather elements that housed the eyelets were maintained and, together with the elaborate panelling on the rest of the upper, help to create the deconstructed look typical of Ross' style.
The A-COLD-WALL x Dr. Martens 1460 Boot will be available from July 25 on Brownsfashion and on the brand's official website.