The 'Elevated Classics' by Converse
The new Chuck Taylor All Star Move is the perfect blend of the brand's heritage and future
One of the definitions that are most associated with Converse and its products is 'classic': first of all for that iconic but at the same time familiar feature that the brand's creations have taken on; items able to emerge and overcome the boundaries in which they were born to achieve a recognizable status in the collective imagination.
Despite the relative few years of life, the Run Star Hike has immediately established itself as one of the new classics of the brand, thanks to the perfect and extremely balanced combination of innovation and boldness - especially when it comes to the sole - and legendary silhouette, as precisely the one of Converse. Starting from this concept, aimed at elevating the brand's icons, revisiting them and giving them a new life, the Elevated Classics collection was born, where a new silhouette stands out, the Chuck Taylor All Star Move. The shoe, a contemporary reinterpretation of the platform sneaker, makes this trend current again thanks to a bold, sophisticated and elegant sole, which adds a futuristic touch to a shoe that has made history.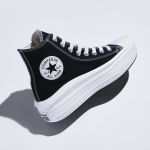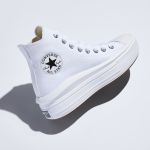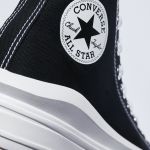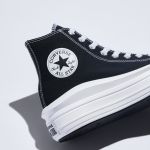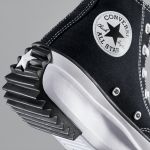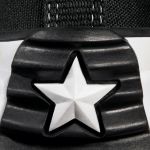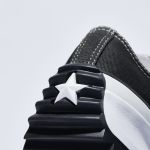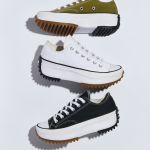 Drawing inspiration from one of the brand's most successful silhouettes, while providing an unprecedented reiteration of the platform sneaker, with the Chuck Taylor All Star Move Converse aimed at creating a contemporary and fresh shoe, designed to deliver comfort and style, especially to women. In addition to a midsole that delivers ultra-lightweight comfort and proportion, the shoe also features a translucent ankle patch and houndstooth detail.
Finally, the collection is completed by the low-top version of the Run Star Hike, for an even more casual and sporty look.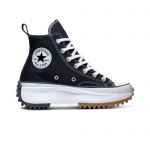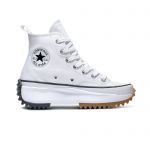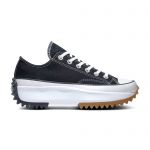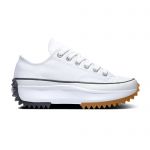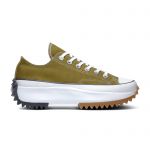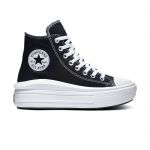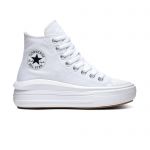 In line with the brand's commitment to fuel youth movement and expression, Converse collaborated with young creatives from around the world to co-create a look book for this collection: South London duo Fon And Fa, New York and Paris based stylist Vanille Verloës, photographer George Annan Jr. from Worcester, MA. and Los Angeles creative Genai Nakama. In Milan the project was entrusted to Domenico Formichetti, graphic designer, stylist, eclectic mind well-known and appreciated for his over-the-top, colourful and bold aesthetic, all elements that can also be found in the Converse silhouettes portrayed in these shots.
Everything around me is an inspiration for me. For this project I acted instinctively, without thinking too much about it, shooting with the iPhone and with a professional camera. I think these images reflect well who I am and my personality, but I am like Woody Allen, I never watch the final result, as he never watches his films before they come out.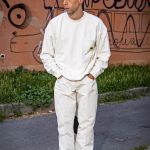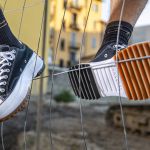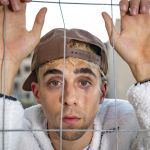 The Chuck Taylor All Star Move will be available globally in stores and at converse.com starting July 22, 2020, for €85, while the Run Star Hike Ox will be available in July 2020 for €100.