Yeezy annuncia la collaborazione con Gap
Vedremo finalmente la hoodie definitiva sognata da Kanye West?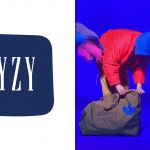 «I believe that YEEZY is the McDonald's and the Apple of apparel. In order to make the Apple of apparel the next Gap, it has to be a new invention. To invent something that's so good that you don't even get credit for it because it's the norm»
These were the words spoken by Kanye West during an interview with the Wall Street Journal published last March. Today those words seem very close to becoming reality: Kanye has just shared on Twitter a teaser of the upcoming collaboration between Yeezy and Gap, commented only by the caption "WESTDAYEVER".
The relationship between Kanye and Gap goes a long way back in years. In his song Spacheship, the brand is mentioned because, when he was still a teenager, Kanye worked in one of his Chicago stores. In 2013, during an interview 99.6 NOW! He had contacted Gap to create a collaborative collection and again in 2015 stated that he still wanted to become "the Steve Jobs of Gap". Now that Kanye's wish has been fulfilled, we may all be closer to seeing his conception of the brand come true as a new benchmark of democratic apparel.