TikTok is changing the rules of influencer marketing
Now it's the users that will create the contents
TikTok is the latest mass phenomenon of the digital age. The social app created by the Chinese company ByteDance became the most downloaded in the world in the first half of 2018 with a total of 104 million downloads and has now, according to DataReportal 2019, 500 million active users, ranking as the ninth social network. 41% of its users are between sixteen and twenty-four years old, a very attractive pool for the marketing world and for fashion brands, some of which have already started to launch their own initiatives on the platform.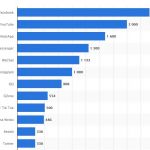 Thanks to its fluid format, devoid of overly invasive advertising and a solidified caste of great influencers, TikTok is perceived by its very young audience as a more genuine and less "anxious" means of expression than Instagram. This perception generates higher engagement in the users who feel freer to create content. TikTok Communications Director Laura Perez said:
"By letting users create their own videos for a challenge or campaign, brands give users a sense that they're part of [a wider community]".
TikTok is still relatively virgin territory when it comes to the massive marketing campaigns of fashion brands, but Ralph Lauren, Uniqlo and MAC Cosmetics were among the first to explore it. The main novelty that TikTok could bring to current marketing strategies is precisely the ability for users to create content. If in traditional marketing the content needs to attract the attention of as many users as possible, with TikTok it is the users themselves that "create" the campaign. Not only did the challenges that some brands started launching have seen unprecedented levels of engagmenet, but they have generated interest because of their own virality. From a passive process, marketing could become an active one, in which the user is a creator and a protagonist and not only a target. What we are facing could be a Copernican revolution in the concept of advertising.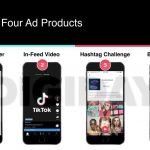 MAC Cosmetics
launched the #YouOwnIt challenge on TikTok during New York Fashion Week, encouraging users to create their own content. In just six days the challenge had obtained one and a half billion views, reaching today two billion and three hundred million, with over seven hundred pieces of content created. A similar challenge, under the name #WinningRL, launched by
Ralph Lauren
got 700 million views while a YouTube video from the same campaign got only 8000 views. The ability to create content is therefore the main catalyst for an engagement that has no counterparts on other platforms. Similar results were achieved by
Guess's #InMyDenim challenge
with 38 million views and
Burberry's #TBchallenge
with 57 million views.
Uniqlo
has also launched a similar challenge with the hashtag #UTPlayYourWorld totaling 575 million views in total.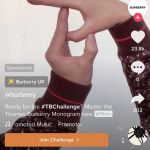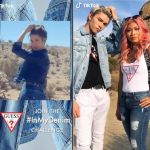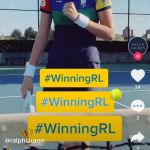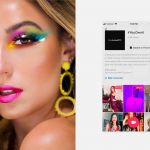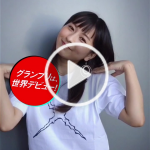 Given the app's recent popularity, it's still difficult to measure the impact of these sales campaigns. After totaling three and eight hundred million views with one of its challenges, Eos Cosmetics conducted a test comparing TikTok's audience to a statistical sample of users who did not use the app. The brand recall of the TikTok user group was found to be three times larger than the second group. The marketing strategies on TikTok and the TikTok Ads service are all of a recent birth. If we were to consider Instagram's precedent, it took six years for the app to develop business profiles and analytics. But TikTok could take a lot less time. Soon the app could create an opportunity for companies to generate profit through direct sales, and it's safe to say that brands won't miss it.