nss shopping guide: 10 swimsuits under 200€
Swimwear edition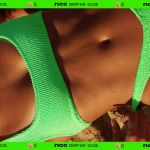 After almost ten months of waiting, the time of year that we have all been expecting has arrived. Summer brings along with it the desire to relax, adventure, sea and happy hour on the beach, but above all to show off our beloved swimsuits.
One-piece swimsuit, bikini, high waist, low waist, one shoulder, finding the style that best fits our shapes seems always an impossible task. And on top of that, no one is satisfied with practicality and functionality, the swimsuit - let's face it all - must be especially cool.
For this reason, we have selected 10 swimsuits and bikinis under 200€ which cannot be missing in your summer 2019 rotation.
MISBHV - Beige Monogram Swimsuit
Price: (on sale) 180€
Shop here
Reina Olga - Ginny Scrunch Bikini Set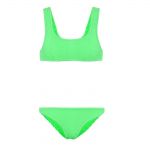 Price: 140€
Shop here
Calvin Klein - CK Retro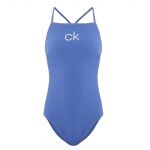 Price: 76€
Shop here
Fanta Body - Top and Slip Duo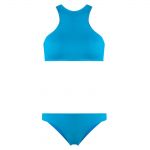 Price: 111€
Shop here
Now Then - Sendai Onepiece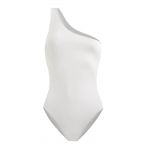 Price: 110€
Shop here
Jade Swim - Halo Top + Micro Bare Minimum Bottom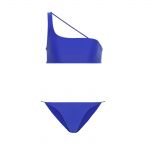 Price: 178€
Isabel Marant Étoile - Sage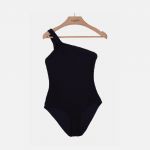 Price: 160€
Shop here
Suro Swimwear - Boomerang Top + Moon H Bottom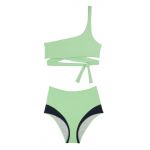 Price: 116€
Myraswim - The Sofia Top + The Jocelyn Bottom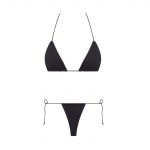 Price: 121€
Acne Studios - Two Piece Swimsuit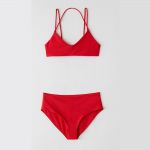 Price: 180€
Shop here