The Ten most Powerful Logos in the World
We break down Lyst's latest report
Lyst recently released a report on which brands in the world have been voted to have the most powerful logos in the world. The list takes the data compiled from analyzing Lyst's 5 million monthly shoppers to figure out who fashion's major players are at the moment. Clearly not a hard science but it is still interesting to see the results.
Most Powerful Logos

1. Supreme

2. Champion

3. FILA

4. Prada

5. Fendi

6. Gucci

7. Kappa

8. Versace

9. Louis Vuitton

10. CELINE
The top spot which should come as no big surprise is Supreme. Beyond the synonymous box logo, which in itself is quite interesting if you have been following our Supreme Italia saga, a chapter of which is the refusal by two EU courts to register Supreme as a trademark, stating the lack of a distinctive character to the logo as well as the descriptive nature of the word. Meaning the most powerful logo in the world, legally speaking is really rather weak. You can read the whole story here.
Returning to a cultural perspective the strength of Supreme's list position has beyond its own incredible hype, been backed up by the brands almost unfathomable list of collaborations during the years which has included Louis Vuitton, Nike, NY Yankees, Rolex, Stone Island, and even the New York Metropolitan Transit Authority who had the logo on their Metro tickets for a period. Supreme and its logo have become a part of popular culture and for many is that one streetwear brand they can name without knowing anything else about street fashion, thus making its logo strength stretch beyond any other.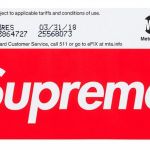 In second is the more surprising
Champion
, which by most is considered a bit passé, but Lyst notes that the series of
collabs with BEAMS, Timberland, Beauty & Youth and END
has helped push it into second place.
In third we see FILA, the brand which is over 100 years old has one of the world most recognizable logos, and has recently gotten a good shot in the arm from its Fendi collab causing an escalated focus from high fashion, increasing its logo power even further.
Prada takes the fourth position with its incredibly well-designed font and reintroduction of its Linea Rossa line with its emblematic stand out Red stripe causing instant brand recognition.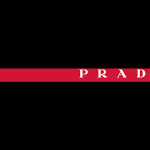 Fendi in fifth with its minimal opposing "F's" logo has recently been helped along top-tier influencers like Kim Kardashian, Kylie Jenner, and Nicki Minaj posting complete, including even baby strollers, outfits draped in logo mania Fendi F's that are hard not to notice.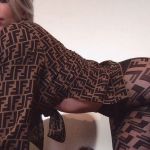 In sixth we see Gucci, which is interesting in the current climate at Gucci where Alessandro Michele has been giving the logo a quite chameleon-like nature. Moving away from the classic overlapping mirrored G's to even misspelling the brand and presenting it in classic gaming fonts like SEGA's.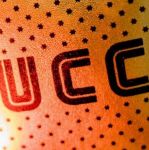 In seventh we see Kappa, the classic logo of a (nude) female and male figure leaning back to back has had a long and controversial history. With some explicitly sexual campaigns during the '60s and '70s causing quite a stir in the deeply religious Italy. With its recent growth in contemporary youth-focused campaigns has led to a revitalized power of the Kappa logo.
Versace takes the eighth position, its Medusa logo is one of the most iconic in fashion, and with Versace's recent focus on youth demographics, particularly through its new sneaker designs created by Salahe Bembury has meant a coming generation is waking up to its logo power.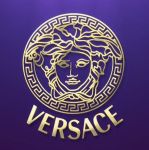 In ninth we see
Louis Vuitton
, which to be honest we thought would be higher up the list. Having a dualistic power in both its
LV monogram
and perhaps even more in its
flower and star patterns
have made LV one of the most recognized logos in the world of fashion. Helped along in recent years with its
legendary Supreme collab
designed by
Kim Jones
, giving LV a street credibility and visibility it previously did not, and it is impossible to look away from
Virgil Abloh
's appointment as lead designer for the house in creating an unsurpassed hype this year. We very much expect this position to rise in the coming year.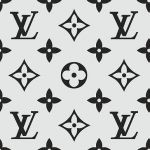 The final top ten spot is held by CELINE, its clean and minimal logo has been helped this year by an extensive worldwide advertising campaign that has made their dual-sided posters very well known.
So thats the current top according to Lyst voters, and one could, of course, question the exclusion of logos like Nike's Swoosh, adidas, or Dior, which could be as simple as those brands aren't purchased as much through their site.
The list goes on rank Lyst's hottest items and trends of the moment, which especially for trends is an odd concoction of internet, material, time-era, and art trends, check them out below to see how many you are on:
Hottest Items
1. Gucci Logo Belt
2. Off-White™ Industrial Belt
3. Fendi Logo Emblazoned Tights
4. Ganni Pink Boiler Suit
5. Realization Par Leopard Print Skirt
Most Powerful Trends
1. Meme Fashion
2. '90s/'00s
3. 'Dad' Fashion
4. Sport Luxe
5. Western Cowboy
6. Plastic
7. Neon
8. Artsy
9. Pre-Raphaelite Prairie
10. Sustainable