Halloween inspiration from your favourite designers
Costumes ideas from Lagerfeld, Virgil, Kanye & Co.
You've been closely following the latest Fashion Weeks, you perfectly know their Instagram profiles, their inspirations and their style. Now it's time to dress up like them.
For this Halloween, get inspired with your favourite designers and their most iconic looks, from the Olsen twins total black looks, to Lagerfeld's shirts and mitts, to the legendary Margiela's white lab coat.
Pick your favourite designers costume here.
Karl Lagerfeld
The Kaiser of fashion, the Emperor, the absolute King (racist and mean, but still, it's part of the attitude). Even before the dramatic weight loss, Karl's basic outfit was composed as it follows: black skinny pants, belt with silver buckle, white shirt with a stiff collar, large tie, jewel brooches pinned on the chest, black leather mitts and dark sunglasses. Absolutely imperative, the tail of white hair.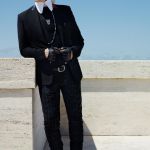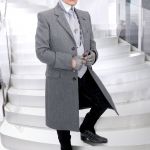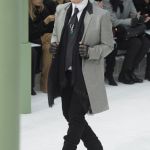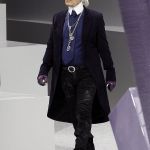 Kanye West
Yeezus offers a number of different cues. You can opt for the classic look, baggy jeans/sweatpants, oversized hoodie and, of course, Yeezy sneakers. For a more classy and elegant look you can trust a good mint suit with a pair of slides at least three sizes smaller; if you prefer a more chilled outfit the answer are tie-dye sweatshirts and long-sleeves (by Balenciaga), and wrap-around sunglasses. If you want to play it safe, the look of the 'I Love It' video is what you're looking for: a big box on your shoulder to make them look ten times bigger and wider and you're good to go. Optional: the MAGA cap to support President Trump.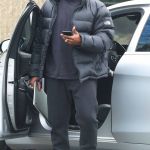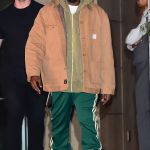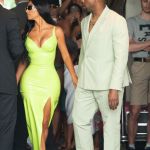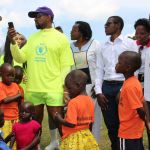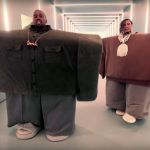 Vivienne Westwood
Anything goes. Seriously. Take everything you have in your closet and put it on, with no fear of mixing prints, colors and fabrics. Dame Westwood has a punk, exaggerated, victorian, eccentric soul, always over the top. Fundamentals are red hair, super pale skin and eyebrows drawn with a pencil.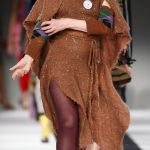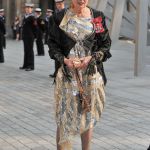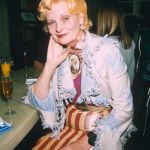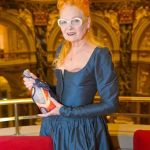 Simon Porte Jacquemus
The breakthrough designer of the year has a very interesting style detail: the shirt is always open to reveal a hairy chest. It's basically all you need to become him, only printed shirts and baggy pants.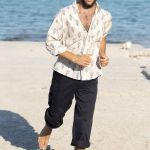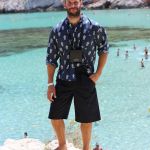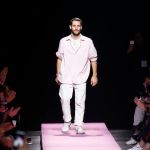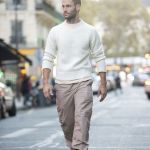 Alessandro Michele - Pt 1
The creative director of Gucci has two sides, almost contrasting. His baroque and excessive side is reflected on pastel jacquard suits with golden details; his look at this year's Met Gala is a perfect example. White pants and jacket (with light blue revers) and then dozens of golden details and decorations. Too much is never enough.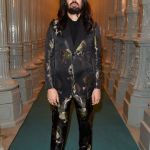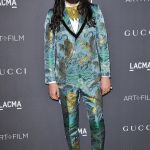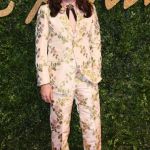 Alessandro Michele - Pt 2
Sometimes Mr Gucci can still marvel us: after unique and rich collections, at the end of the show Michele takes his bow wearing a plain white T-shirt, or checkered shirts, vintage jeans and a New York Yankees hat. This can be the perfect look to sport at Halloween, everyone talked about it during the Fashion Week, now it's time to time to wear it ironically.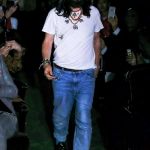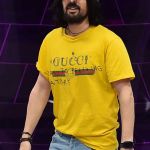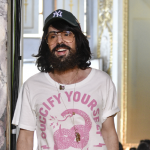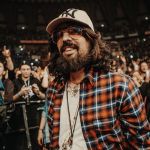 Virgil Abloh
Big Virgil is the perfect alternative for that last-minute idea, original and impossible not to recognize. What you need? A simple white tee to be decored with the writing "HALLOWEEN COSTUME" and you're good to go.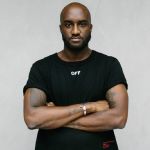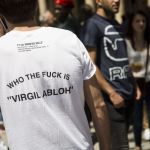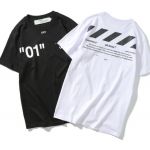 Ashley & Mary-Kate Olsen - The Row
Women, listen carefully. You hate this festivity, just the idea of wearing a cape or white greasepaint on your face makes you sick? Well, you're not alone, when it comes to be unconventional Ashley & Mary-Kate Olsen are always there for you. And why don't you dress up as them for Halloween? All you need are flip-flops, total black outfits, wet hair with grease in it, white powder and a pair of posh black sunglasses to hide every hangover.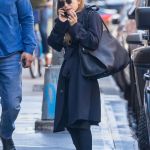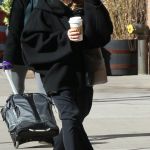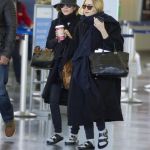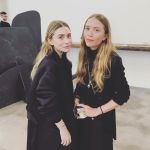 Martin Margiela
Slackers, this is for you. If you can get your hands on a white lab coat it's time to become Martin Margiela, ready to face all the Grey's Anatomy fans outthere.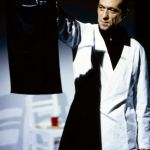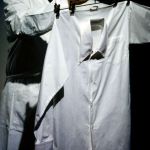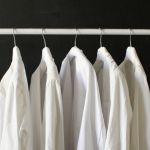 Donatella Versace
Exaggeration is what you live for, you're not afraid of high-heeled boots and tight dresses. That's exactly why you have to dress up as Donatella Versace this Halloween. Everyone will remain astonished with your ability to walk gracefully on those stilts and for one night you'll be a timeless icon. Deal with the devil? No, it's Versace.