What the sale of Versace actually means
Here is what's what
After the announcement of the sale of Versace to the American holding company and its director Michael Kors this week, there has been a great many opinions and speculation as to what this will really mean for the brands future. Michael Kors, which is mainly known for selling more aspirational luxury products, ready-to-wear and accessories, then dealing with a straight luxury brand such as Versace, has led to many wondering if this is the end of Versace as we know it?
We will attempt to break things down and give some clarity and understanding to the matter, and we have also asked some Italian fashion experts to voice their opinions and help us understand what the negatives and positives of a sale of this nature are.
The Facts
First off let us get things straight, Michael Kors has bought Versace for $2.1 billion US dollars, a side note is that no Italian investors even made a bid for the brand.
"In the last year, Versace has been approached by many people. French, American ... but no Italians. It was not us who refused to take part in an Italian group" Donatella Versace
Donatella Versace who has run the company since the untimely death of her brother Gianni Versace in 1997, is still the creative director. The Versace family, with her brother Santo and daughter Allegra, previously owned 80% of the brand when 20% was sold in 2014 to Blackstone Group LP. Michael Kors is the chief creative director at Kors, but the expanding company will be renamed Capri Holdings Ltd after the deal. The purchase of Versace will help position Michael Kors as a competitor to the French luxury mega conglomerates LVMH and Kering that among other things, own many of the other big brand fashion names. With LVHM, for example, owning brands like Louis Vuitton, Christian Dior, Fendi, Givenchy, Kenzo, Celine. And Kering owning brands such as Gucci, Balenciaga, Saint Laurent, and Alexander McQueen.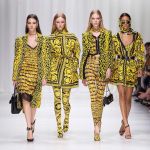 What it means
So what does this sale mean in practice, first and foremost it means Versace will be more readily available and the plan is also for it to, obviously, make more money, but there is more to it than that. Michael Kors plans to increase the number of Versace outlets from 200 to 300 stores worldwide, and wants to more than double its turnover to $2 billion, partly by boosting the percentage of footwear and accessories, which is in line with the already increased focus on a younger demographic particularly through their fresh focus on sneaker design. This is a model that many of the big brands already heavily adopt. Make no mistake, brands like Gucci, for example, with jackets running up in the many thousands of euro's do not make their main money from selling the high priced items, its main cash flow comes from the smaller items like handbags and accessories as they are simply more affordable and faster selling. For those thinking the sale will move Versace towards a more accessible positioning, like that of Michael Kors, chairman, and chief executive of Capri Holdings, John D Idol, is quick to shut that down.
"We're going the opposite direction, we're going upmarket, there will be no additional licenses, nothing like that. We're going to be focusing on the Versace first line — which is a predominant amount of the business anyway — and you are going to see even more concentration on that. This company has enormous potential given what some of the other Italian luxury peers are doing. It's underdeveloped."

John D Idol
Also with regards to the speculations that the sale will be removing jobs from Italy, Donatella commented:
"We will create new jobs and we will be a stimulus for economic development in the territories where we work," she told Il Sole 24 Ore"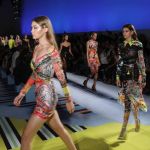 We asked Roberta Lomuscio, a senior consultant at the fashion consulting firm Tomorrow Ltd. to give her opinion on the matter:
"Italy has always been a country of great intellectual power. Our culture's origins are anchored in our great thinkers. Except in rare cases, we have never been great entrepreneurs able to transcend global markets. For this reason, I am not bothered as big Italian brands are increasingly part of foreign acquisitions, especially if these deals bring 'next level' possibilities for companies that are already global and consolidated. My main interest, and contribution to the industry is our ability to continue ideating and instigating new cultural movements that give life to contemporary, forward-looking Italian brands. Sometimes we remain a bit too 'anchored' to our glorious past when our energy should be focused on creating and growing new Italian brands (ideas or projects) with interesting futures."
Conclusion
In conclusion, the deal will in many ways act as a tune-up for Versace, a larger backing capital and availability in connection with an increased focus on direct retail, e-commerce, and the gained benefits from sharing back-end technology platforms within the conglomerate, will mean these increased revenues in connection with the promise of not broadening its pricing architecture, will hopefully make the money go where it should, into more and even greater products. Plus with the new focus on accessories and sneakers, hopefully, further employment of strong outside designers like Salehe Bembury and street collaborations like the recent one with KITH could signify very interesting times ahead. It won't be an easy road, but as with all the big brands, the name of the game is adapt or slowly die, and Versace is clearly showing an intent to continue evolving.