Gucci launches Equilibrium, the new website dedicated to the environment
equilibrium.gucci.com
For the occasion of the World Environment Day, Gucci launched Equilibrium, a new portal dedicated to environmental issues, people and the search for new models.
The new project represents a way to keep people up-to-date, inside and outside the company, about the ten-year plan initiatives in support of sustainability, a ten-year commitment that, last year, allowed the brand to be rewarded at The Green Carpet Fashion Award.
Marco Bizzarri, President, and CEO of the Florentine label said:
"Gucci is not a company where you must leave your values at the door, but one where they are enhanced, challenged and amplified. Gucci Equilibrium is about us spreading that energy and that positive intent to everyone who loves our brand.... will bring clarity and show the architecture behind our projects"
He announced to WWD that the company is working on a program that will allow each of the employees of the maison to dedicate 1% of their working hours to volunteering.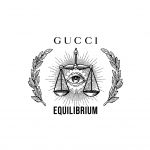 The first initiative supported by the new portal is
I was a Sari
, a social enterprise founded by
Stefano Funari
, provides for collaboration with women from marginalized communities in Mumbai, carrying out sari up-cycling and teaching new skills in order to offer these women, for the first time, a constant income and job opportunities.
To find out more, simply visit the link here.