Martin Margiela documentary on the way
a look into the secretive designers life
There's a new documentary coming about the notoriously reclusive designer Martin Margiela. Directed by Reiner Holzemer, who came with the Dries Van Noten documentary last year, it will be released through London film company Dogwoof. Though very little is know about the project, or if the designer will even appear in the movie, it is however confirmed that Martin Margiela will be collaborating on the film.
"We're thrilled to work on the story of such an enigmatic and mysterious designer, extraordinarily, it's the first time Margiela has agreed to be part of any film about his life or work"
With an enduring legacy that has forever revolutionized the fashion industry, the Belgian designer who first worked under Jean Paul Gautier in the mid 80's before showing his own first collection in 1989. At a time when the Japanese avant-gardists like Rei Kawakubo, the creator of Commes des Garcon, were turning the fashion world upside down with their eccentric and ground-breaking designs. Martin Margiela would carry on pushing his work in that direction, going against the high-end fashion trends by designing garments of oversized proportions, long arms, and with seams on the outside. Championing the concept of deconstructionism which came to define Margiela's fashion statement, and influences a great many designers in the years to come.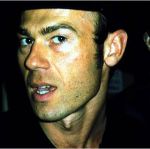 Being notoriously secretive, Margiela has maintained a very low personal profile. He has never given an interview and is know for remaining backstage after his shows. His face, for example, is not publicly known, and only one known photo exists, taken in 1997 but was never officially verified until a 2008 article from the New York Times gave the world its first glimpse of Margiela's face. All contact with the media was dealt mainly with via fax, even his branding is subtle, consisting of a piece of cloth with the numbers 0-23. The tags attached to the inside with four small, white angled stitches, have become iconic for the designers Maison Margiela brand.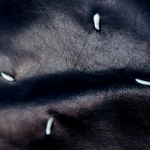 A younger audience became increasingly aware of the designer through Kanye West's 2013 world tour, whose costumes and outfits he had completely designed, the most iconic of which became his all-covering face masks. That along with his sneakers and shoes, that often bare a futuristic, lace hidden and high sitting, thick ankle strap, have become iconic in their own right, and a hallmark for the designer.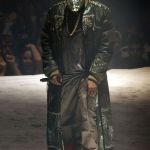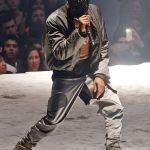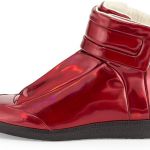 The documentary will be sure to be an intriguing watch, and hopefully, give us a closer glimpse into mind and process of the genius that is Martin Margiela.
Stay locked for updates on the release date.