Terry Richardson will no longer collaborate with Condé Nast
Is Terry Richardson the new Harvey Weinstein?
The news, officially confirmed, comes from Telegraph: Terry Richardson will no longer collaborate with any project with Condé Nast Publications.
With an e-mail James Woolhouse, executive vice president and chief operating officer of the famous publishing house for magazines such as Vogue and Vanity Fair says:
"Condé Nast would like to no longer work with the photographer Terry Richardson. Any shoots that have been commission[ed] or any shoots that have been completed but not yet published, should be killed and substituted with other material."
No motivation, but the decision is, without doubt, a result of a new wave of sexual abuse charges against the photographer.
Yes, a new wave, because for several years the man is the target of accusations and complaints.The first dates back to 2005, when the Romanian model Gabriela Johansson denounced him for having forced her to undress completely (by contract had to take off just the top) during one photo shoot took place two years before and publishing that image; followed in 2008 by stylist Anna del Gaizo who accused fifty-two of having put the penis in her face.
The strongest negative impact on Richardson's public image comes in 2010 by Rie Rasmussen. The model called Terry's behavior "completely degrading" women and accused him of "fuck girls just because he has a camera". A few days later Jamie Peck tells that she was molested and forced to masturbate the photographer.
From then on, over the years, the star of photography has become the subject of many stories of harassed women, so to be termed "sexual maniac with the camera", "the shameful secret of fashion" for The Guardian for Wonkette "next biggest piece of American crap".
Even in 2013, a British girl published a petition on Change.org to ask companies and fashion magazines not to work anymore with that "sexual harasser and porn starter". The result of all these negative reviews? No one, or rather, only one: to have exponentially increased the fame and the amount of Richardson's work.
Star working in the 90s, as part of the heroin chic movement, he became one of the most sought-after and paid artists; while, at the same time, his style has taken a more and more sexual and explicit drift, losing the playful element of his debut at a time.
Today, Terry is known to pose next to models dressed like him with glasses, plaid shirt, and thumbs-up, but, above all, immortal naked girls, naked in turn (he said to put everyone more at ease).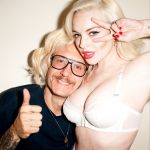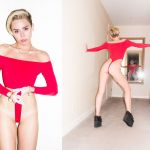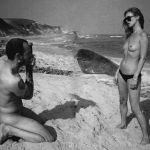 He is son of art, his father Bob Richardson was also a fashion photographer for the most prestigious magazines, has created advertising campaigns for Supreme, Yves Saint Laurent, Valentino, photo shoots for Vogue, Rolling Stone and GQ, he edited the calendar Pirelli in 2010, published several books and directed pop videos known as the Wrecking Ball by Miley Cyrus.
All this playing with the accusations received and continuing to issue provocative statements such as 2007
"Like I've always said, it's not who you know, it's who you blow. I don't have a hole in my jeans for nothing."
So no wonder the reaction to the decision of Condé Nast, came after last Sunday the British newspaper Sunday Times had asked why the fashion world continues to work with Richardson, given the repeated molestation charges: a post Instagram of a sink with a sign with written:
"Temporarily out of service. (We live in a ruined world). We will repair the failure as soon as possible".
That affair Richardson is the version of the fashion's world of Harvey Weinstein, the scandal that hit Hollywood accused of molestation.
Models like Cameron Russell and Edie Campbell, together with journalist Caryn Franklin who first denounced Richardson in 2013, launched the hashtag #MyJobShouldNotIncludeAbuse, inviting them to tell stories of abuse in the fashion world so that similar to hashtag #MeToo and, in Italy, #quellavoltache.
The hope is that the complaint is just the first step for a real change of mentality cannot be accepted in any sexual harassment is a practice, something you have to accept because part of working iter.