Skepta's clothing line has been accused of plagiarism
The argouments under judgement? Dexter Navy's MAINS campaign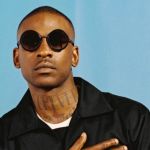 Skepta may be in trouble.
Or rather, it's MAINS, his line of clothing.
Why? For the usual old plagiarism story that continues to torment also Kylie Jenner and Kylie Cosmetics.
Moroccan photographer Ilyes Griyeb accused the British rapper of having copied, without permission, his Moroccan Youth series in the 2017 advertising campaign.
The controversy began last year when Skepta published the accused images, officially Dexter Navy, on his Instagram with the superimposed MAINS logo.
It seems that the man has tried to contact Skepta several times, without getting any answer... what will be next?
This started in November 2016 when Skepta posted my images on his Instagram account with a logo on it saying "MAINS." I first tried to understand what was this MAINS thing. Having no clue and not seeing my name anywhere, I tried to reach out to him through a friend of his. I had no answer for days until I saw another picture posted on Skepta's account. The first time I asked [the friend] to make them put my name, at least, on the pictures. But after the second attempt without anything really happening, I asked him to make them deleted ASAP. (…) More than plagiarism, this is a personal matter: this work I've done in Morocco is about some family members and their struggle to succeed in a third-world country. It's a real issue. Not just a cool group of people wearing cool clothes on a roof. Skepta was just looking here for a nice exotic landscape for his brand and decided that my story was good enough for him. He came to Morocco with his team, did what he had to do, and left the country. This is new-age colonialism.