Kendall Jenner launches a jewelery line with Ippolita
Is she the real business woman of the Jenner-Kardashian clan?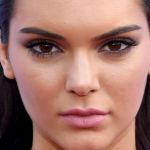 Kendall Jenner tries to expand its business empire.
After the successful beauty Kylie Cosmetic line, now another of Kim Kardashian little sister is about to enter the world of business, more specifically jewelry, and is ready to work with Ippolita, a brand known for creating beautiful earrings, charms, rings and other precious objects.
The announcement comes from Instagram's account of Ippolita Rostagno, Ippolita's chief creative officer, who declares: "My jewelry comes from a place of art and personal expression; therefore, I love collaborating with artists and style influencers. Iím thrilled to have Kendall represent the brand, she has a wonderful fashion sense".
Confirmation is also from words by CEO Jill Beraud: "We are thrilled to announce a creative collaboration with Kendall Jenner. She embodies much of what we stand for: youthful sophistication, fun, and original style".
Although we do not know when the line will be available, we know it will include about 80 pieces and the price range will go from $195 to $55,000.