The Grand Budapest Hotel becomes a videogame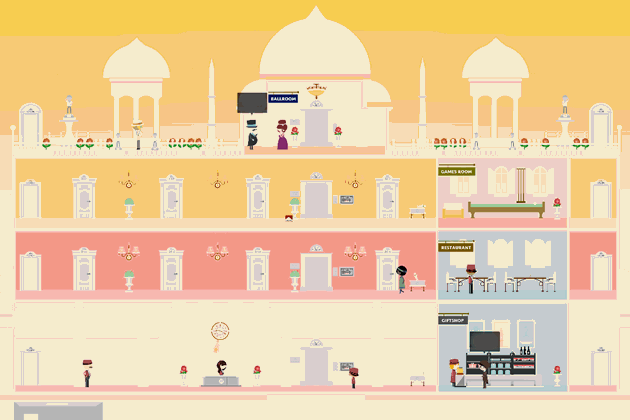 Do you remember the pastel coloured atmospheres of the latest Wes Anderson movie, The Grand Budapest Hotel? Yes you do.
Well, a group of students from the New York University's Game Center created a free videogame for mac and pc inspired by the movie which has Zero, the lobby boy, as its protagonist.
The story doesn't follow exactly the plot of the movie but it takes after its aesthetic and its music and allows the visitor to play the part of Zero, with the mission to find out who, among the guests, is actually a secret agent.
Ready to enter the Grand Budapest?