5 ways to recycle football items
From Nicole McLaughlin's bras to Sebastian Errazuriz's football boots
Already a few years before the pandemic, an aesthetic current focused on sustainability was born in the fashion world. The use of ecological materials, saving water and energy in the supply chain and attention to the durability of a product. A concept that has slowly entered sport as well, so much so that sustainability has also become essential in sportswear. The affection for this theme is evidenced by the initiatives of some brands and some football teams, with specially drafted reports - for example, those of Arsenal and Milan - and, also, by the increase in football of independent brands or artists working on the production of recycled objects.
Upcycling operations involve the transformation into football objects from spent or reused materials. Over the years, thanks also to the visibility obtained on social media and the growing development of a branch of independent artists in fashion, several artistic projects (and not) working in the recycling of sports objects have been established, we have chosen 5.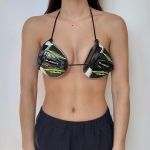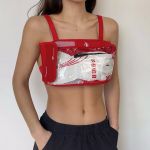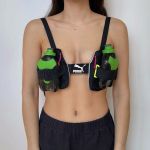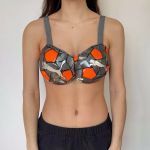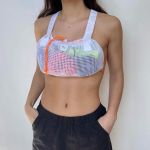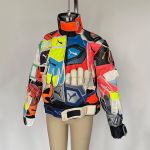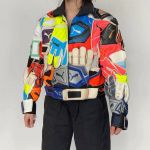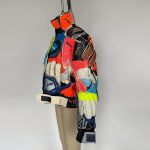 One of the most important examples is that of Nicole McLaughlin, an independent artist from New York, who has attracted a great deal of attention for her products through her Instagram profile. These are garments - mostly bras, but also jackets and skirts - produced with reused sporting objects, such as door gloves. The very collection produced by McLaughlin let us know how the recycling of sporting objects in football is possible and that, indeed, it is also something aesthetically intriguing, reposted and shared also by many important sports figures - such as Hector Bellerin.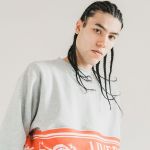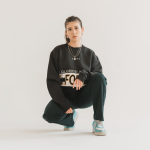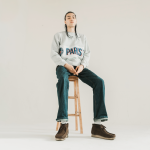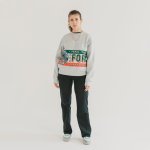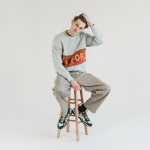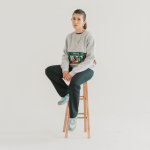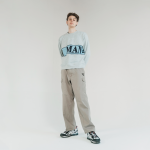 While not sporting products, team scarves can often have a second life if reinvented, as
Art Of Football
did, for example. The English collective has united some old team scarves (AS Roma, Manchester City, among others) and National teams together to produce a
collection of hoodies, called AOF
- acronym of the collective. Reuse in this case is done together with other materials and the scarf is an integral part of a wider pattern: the main object always remains her, in a different position in each sweatshirt.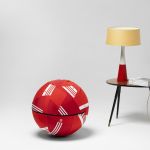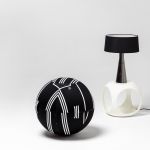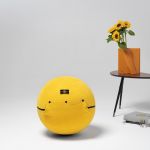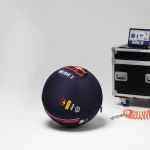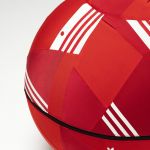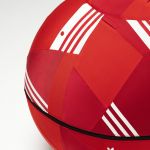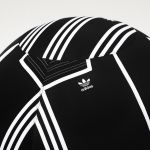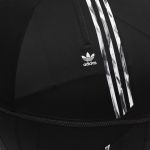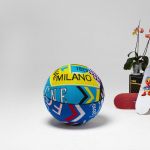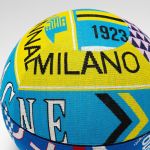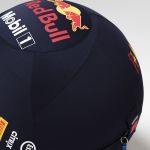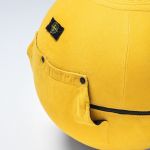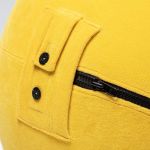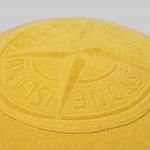 The Roman artist MDCQ, for his Bounce Chair - a tool used for fitness and in general by professional athletes to perform both stretching and aerobic work exercises, called Swiss Ball or Fitball - does not really use football objects, but streetwear. In particular, for his Swiss Ball he chose those of adidas, Stone Island, Red Bull and Carrots x Iuter, wanting to build a dialogue between functionality and art, between aesthetics and sustainability. This bounce chair can be defined, compared to the other items on the list, an alternative product: it is not sports objects that define an object, but other recycled objects allow you to produce a sports item.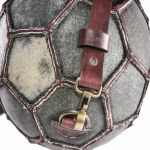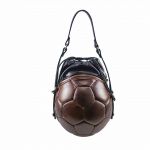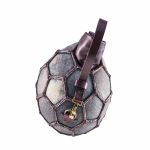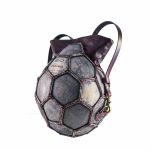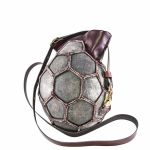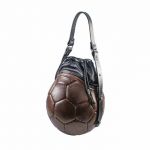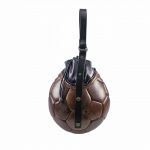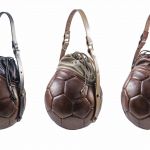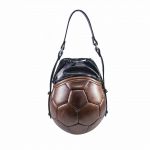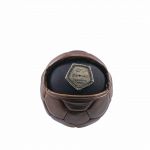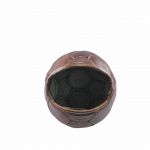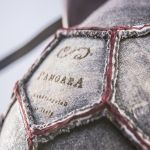 Born as an
independent brand
in 2017,
PanageA Bag
is an ecosystem-conscious brand, working mainly in the handbag market. One of the very first products to come out of founder Thomas Casadei Della Chiesa's workshop was the Classic Black Brown Panagea, a handbag made from a soccer ball. The Italian brand has collected many balloons thrown or left in the football fields and they have obtained a bag for a bag, dismembering the ball and reassembling it using more than 1500 seams and adding a layer of hand-colored tassel leather - the color varies according to the models: the first is from 2017. The hexagons of the balloon are also detached and hung up with seams.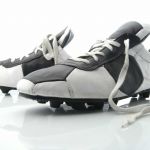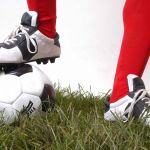 Chilean artist and
designer
Errazuriz has worked in many areas, from urban art to the design of provocative objects, but as a South American - although implanted in New York - he cannot but have devoted part of his time to football as well. In fact, one of his works is a pair of
football boots
made from a ball. In this regard, the artist
explained
: "Watching some children play on a ground court I realized that there were several old perforated footballs around. I decided to recycle those old footballs and use that thick skin to make indestructible football shoes so the kids could play football without worrying about their mothers." On the other hand, his art is concerned with the elements of daily life.