US Avellino unveils plan for a new stadium
The dream of the "Lupi" to be realized by 2024
The city of Avellino, 60 km away from Naples, is preparing to leave the memories of the Partenio-Lombardi Stadium to make room for a new project presented a few days ago. The new arena will take the place of the current stadium - inaugurated in '71 and with its 26,000 seats it is the third largest in Campania after the Maradona and Arechi of Salerno - and the architect chosen to carry out the project Gino Zavanella of GAU Arena. "The future is today" said the president of the Lega Pro club D'Agostino during the presentation and seeing the rendering it is difficult to blame him.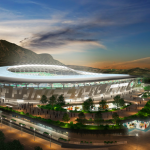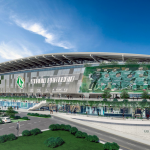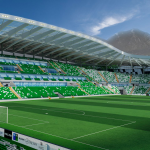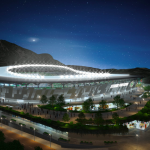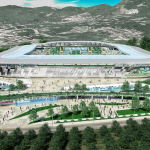 The new stadium will have a capacity of 21,500 seats (all indoor), a panoramic restaurant with 250 seats on the top level, 20,000 square meters of public services with services such as gyms, shops and the club's interactive museum and 2,000 parking spaces. . The structure will be surrounded by two large screens and will be backlit, without invading the surrounding natural landscape.
A modern design that completes the sports center of the city, which within a radius of a few square kilometers will concentrate the new stadium and the PalaDelMauro, symbol of Avellino basketball and already the scene of competitions of the highest European competition. The feasibility study has been delivered to the competent bodies and the hope of the Irpinia club is to have it ready and operational in three years, by the end of 2024.