Creating a popstar
We asked it to Erasmo Ciufo, creative director of Sfera Ebbasta
Looking at Erasmo Ciufo's curriculum, one wonders where he found the time to put together such a dense list of jobs and collaborations in a single life. A designer by nature, with a painter and sculptor father, a teacher and pedagogue mother and a painter and cabinetmaker grandfather, Erasmo grew up eating art every day, building over the years a strong bond with creativity and expressiveness in different disciplines.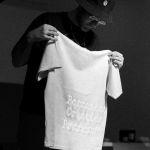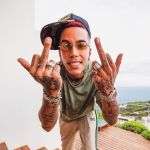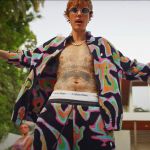 In addition to being part of the adidas creative direction team at Brooklyn Creators Farm, he has curated projects for Marcelo Burlon, Heron Preston, Off-White, Prada, Louis Vuitton, Ermenegildo Zegna and Uniqlo just to name a few. A series of international work experiences that led him to found in 2008 Lettergram, a Creative Design Boutique based in Milan and New York.

In addition to working in fashion, Erasmo also got his hands in the world of music, becoming artistic director and designer in a series of projects that led him to work with the likes of Big Sean, 21 Savage, Metroboomin, Joey Badass, Gue Pequeno e Sfera Ebbasta. The last step in his career is perhaps the sum of what he has done over the years, the launch of his brand, UNTITLED ARTWORKS ™ ️, where stylistic research merges with manufacturing for something unique. We asked Erasmo where he started from, how he works on his projects and how the Italian music industry is compared to the American one.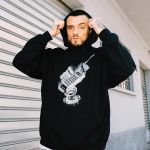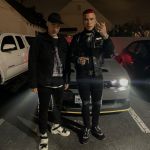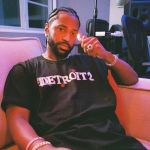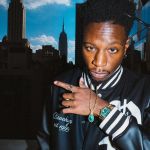 Where do you start in order to work with brands like adidas Prada, Louis Vuitton and Off-White?

I have always believed in the importance of human relationships, and throughout my career I have invested to build relationships of trust and respect, always demonstrating my qualities as a designer. I constantly work on myself to continue growing, above all by learning to understand the needs of the people around me, with the sole aim of creating value for them and their audience. Curiosity and great ambitions have allowed me to travel a lot for work and meet new people every day.

Your resume is very long and varied. Is there something that unites all your works?

Certainly. In addition to the culture for the visual arts, my desire to test myself, without setting limits. Each experience has allowed me to study different cultures, aesthetics and market logics. Nowadays, more and more, the boundaries between sectors are increasingly thin. Just think of the interactions between fashion, music and art, and the collaborative activities that have sprung up in the last 5 years. Recently, large-scale distribution and the automotive industry are also renewing themselves, strongly entering this great process of unification and experimentation between cultures and markets.

How much does "packaging" count in the promotion and success of an artist today? How much of this do you think goes through your hands and your work?

The image of an artist is an integral part of the whole package. Figures like Kanye West, Travis Scott, Beyoncé and Frank Ocean are the most evident manifestation of this. Each of them has been able to build a unique identity, a clear role on the market and an unmistakable imagery that represents them in all the activities they sign, inside and outside the music sector. The proof of this is that we all know their projects by name too: Yeezy, Astroworld, Homecoming, Blonded. Branding and communication phenomena stronger than their own name, which have turned into cultural movements, aggregators of mission diffusion operations, which go beyond music itself. Clearly, within the "package" the musical product is still the most important, but it is no longer the only one.
I have always interpreted my role as a key to giving substance and coherence to the artistic figures I work with, to address their audience as a brand.

Having worked with Italian artists such as Sfera Ebbasta and Ghali but also with foreigners of the caliber of Big Sean and 21 Savage, do you still notice great differences in the way of making and thinking about music and everything around it between Italy and the United States?

There are many differences: from the social and cultural context to the commercial and economic one. The United States has a more developed market because it has been able to transform an art into a business. The main difference is that the figure of the artistic director in Italy is not yet well understood, while it turns out to be key abroad. Working in entertainment today means knowing how to communicate, involve, tell successfully, whether it's an album, a concert, merchandising or collaborations with brands.

In the last period Travis Scott has redefined the meaning of merch by transforming it into a real business medium for artists, especially the collaborations with McDonald's and Sony. When do you think there will be something similar in Italy? Is the recent collaboration between Sfera Ebbasta and KFC a starting point?

Making music has always been an art, but today if strategy and business mentality are associated with it, there are no more borders. What really makes the difference is the mentality with which you face your challenges. The recent "Famoso" project by Sfera Ebbasta is proof of this.
I know you have recently launched your brand. After creating clothes for other brands and artists, how different is it to do it for something so yours?

It is no less complex but requires a different sensitivity. All the knowledge and experiences that I have collected over years of working for international brands and artists have been fundamental to develop a personal vision and aesthetic. My brand, Untitled Artworks (from art "untitled works") was born from the desire to rediscover the beauty of handmade products, to recover craftsmanship and manual skills, and finally to redefine the position of man with respect to industrialization. Artifacts that play with the perception of time through a dialogue between contemporary aesthetics and treated fabrics.