The 10 Most Disturbing Movies About Neighbors
Voyeurism goes never out of fashion
The grass is always greener on the other side, says an ancient proverb. In these weeks of house confinement, neighbours have become the new protagonists in the comedy (or perhaps the tragedy) that takes place within the walls of our houses. And it could be the reason why the history of cinema is full of movies that focused their attention (that sometimes becomes a real obsession) towards all the variety of people living next door.
It all started - obviously - with Rear Window by Alfred Hitchcock, which the American Film Institute included in the 100 Years... 100 Movies list, a list of the 100 best American movies of all time. It was just the beginning: Hitchcock's work of art started a real cultural strand about voyeurism. From Rosemary's Baby by Roman Polański to Suburbicon by George Clooney, going through the fake respectability seen in American Beauty and the sadistic killers of Funny Games, the myth of the neighbour has quite changed over the years, becoming a monster with many faces. The only trait that has been constant is that neighbours are scary as hell.
nss magazine has selected (and put down in chronological order) the 10 best (and most disturbing) movies that shined the light on the folks living next door.
Rear Window, Alfred Hitchcock (1954)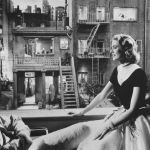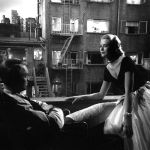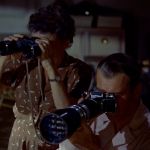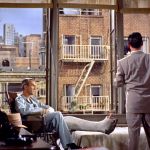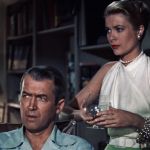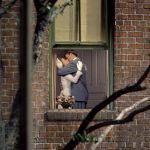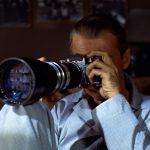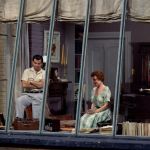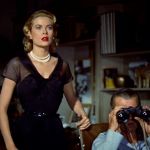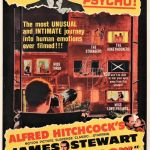 There's not much to say about Hitchcock's masterpiece: it is, indeed, a masterpiece. The lens used by James Stewart made history, as well as the outfits worn by Grace Kelly while she reads Harper's Bazaar and prays her boyfriend to let her become the most faithful and perfect wife. With an incredible (and never seen before) use of the subjective shot, this movie reaches one of cinema's most intense (and frustrating) highs.
Rosemary's Baby, Roman Polański (1968)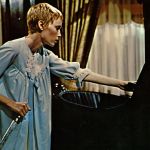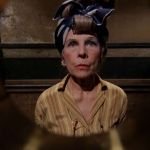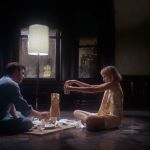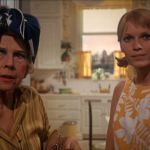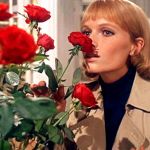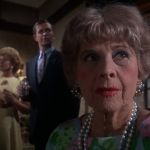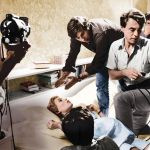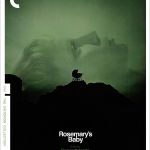 It could be the greatest feature by Polański, with the incredible performance of Mia Farrow (it's curious that, in the first time, the director wanted Jane Fonda to play the part). Rosemary's Baby is a gem: a thunderous slap on the face of a dull society, re-written in the horror genre. The coolest thing about these type of movies is that they might have been shot more than 50 years ago, but they seem extremely contemporary even to this day.
Le Locataire, Roman Polanski (1976)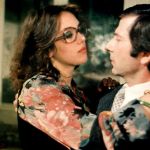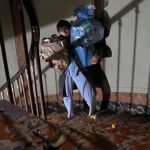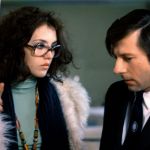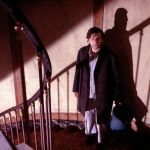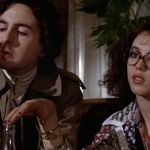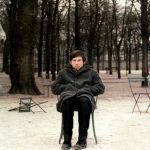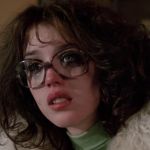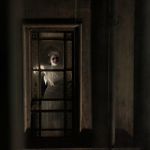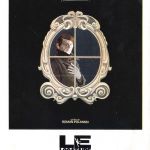 A few years later, in 1976, Polański gives the neighbors another shot, directing (and starring in) another one of the greatest movies of his career: Le Locataire, with Isabelle Adjani. The movie is good. Though, it leaves us with a weird sense of melancholy, almost a saudade: Isabelle Adjani has never been so radiant.
Neighbors, John G. Avildsen (1981)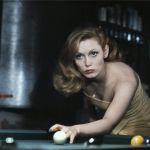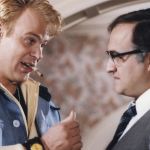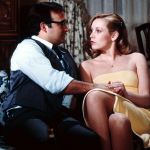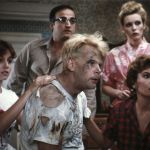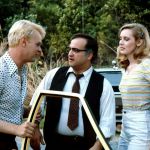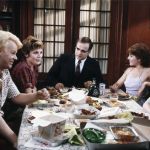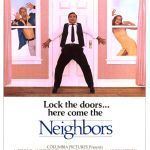 John Belushi's eighth and last film. If that is not enough, it is the third one the actor made with Dan Aykroyd, his partner in crime on the set of The Blues Brothers. Still not enough? There's even Cathy Moriarty, only a year after her debut in Raging bull by Martin Scorsese. The shooting was a disaster, as well as the answer of the public once the film came out: it became an instant flop. Ironically, today it's considered a cult.
Edward Scissorhands, Tim Burton (1990)

The unforgettable performance of Johnny Depp, at his first encounter with his Pygmalion Tim Burton. A little gossip: you might remember that the actor got tattooed "Winona forever" on his arm, to celebrate his love with actress and girlfriend Winona Ryder (at the end of their relationship, it was lately corrected into "Wino forever"). This movie remains a milestone for their love. Oh, we miss the Nineties!
American Beauty
, Sam Mendes (1999)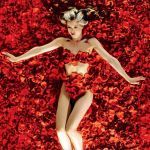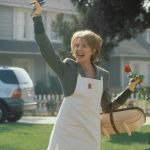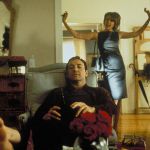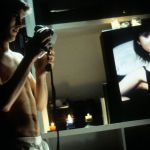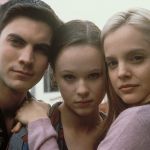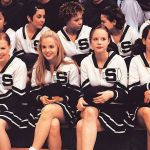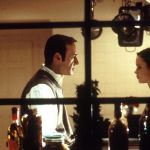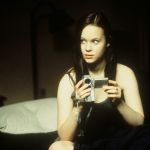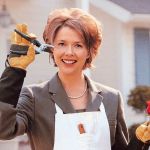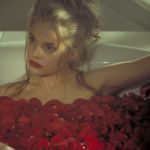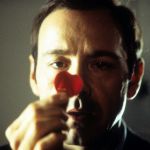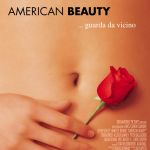 The new millennium started with a bomb. Winner of 5 Academy Awards®, 3 Golden Globes® and so many other collateral awards, American Beauty is simply stunning. And it shows no mercy. Sam Mendes unmasks the suburbs of the US in all their lowest facets (as it happened, many years later, to its protagonist Kevin Spacey). The cast is crazy: Annette Bening (one of the greatest actresses of her generation), Wes Bentley, Mena Suvari, Peter Gallagher (before The O.C.) and Allison Janney.
Funny Games
, Michael Haneke (2007)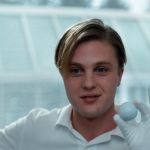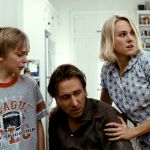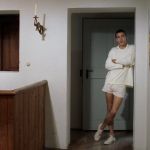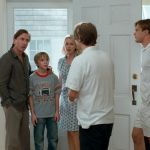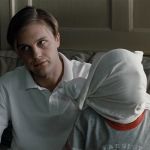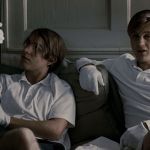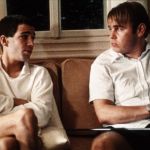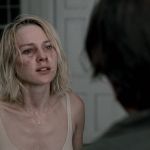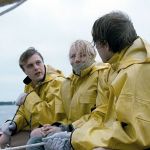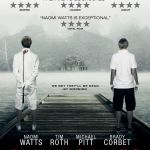 Pure perversion at its best. Michael Haneke comes back on the set of his own 1997 movie and shoots a new, sicker and more sadistic version. Michael Pitt is in good shape, in the sweet company of a young Brady Corbet, who later would have directed tho great movies himself: The Childhood of a Leader and Vox Lux. The female protagonist is Naomi Watts, by now consecrated by Mulholland Drive to the craziness of her directors.
PS: for the better and the worst, there is no movie ranking worth to read if Naomi Watts is not in it.
Drive
, Nicolas Winding Refn (2011)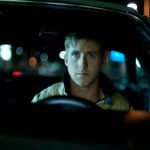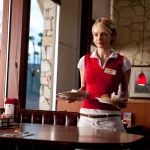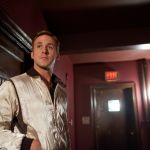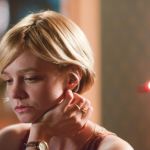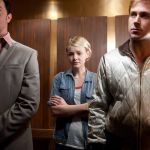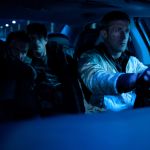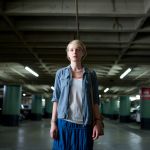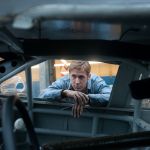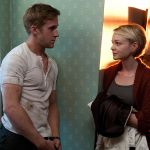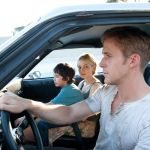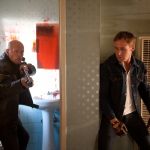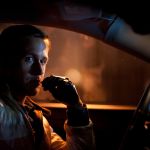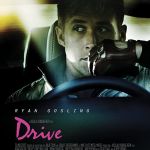 It's not a proper film about neighbours, but there's never been a sweetest "girl-next-door" than Carey Mulligan (a few years later, she would have played the most famous girl-next-door: Daisy, in The Great Gatsby by Baz Luhrmann). Despite her charm, the real star is him, him and only him: once he got off the shoes of the romantic farmer in The Notebook and still far away from La La Land's choreographies, Ryan Gosling makes history. His silver bomber jacket with a scorpion tailored on the back is one of the most iconic items in contemporary cinema. Almost as the notes of "Real human being... And a real hero..."
Bad Neighbors, Nicholas Stoller (2014)

It may be a little vulgar, but don't underestimate it. It's time to face the truth: Zac Efron is good. Seth Rogen is good, too. If there is even Dave Franco, here's one of the best non-sense comedy that's ever been served.
Suburbicon
, George Clooney (2017)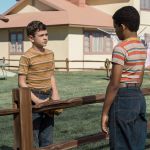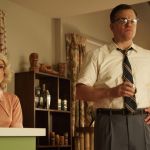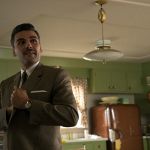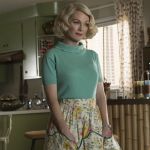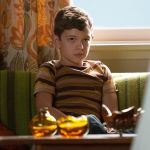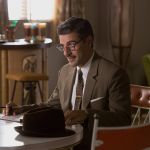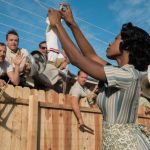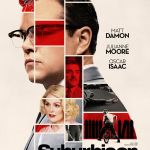 Following the taste of his mentors Joel and Ethan Coen (who actually wrote this script), George Clooney (not at his first directing job) has learned his lesson. Inspired by a true story, the biggest star of Hollywood serves a great denunciation of American racism. By his side, some of his long-time Hollywood friends: Matt Damon, Julianne Moore, Oscar Isaac and the baby new-entry Noah Jupe (recently seen in the autobiographic movie written by Shia LaBeouf).